5 steps to incorporate DIKIDI Business into your work
Last modified:
---
There are only 5 steps left to incorporate DIKIDI into your work. It will take less than 10 minutes:

fill in your profile;
add staff (if you are not working alone);
add services;
set up a work schedule;
enter customer appointments.
1. Fill in the information about yourself / your company in the Profile section
Fill in the address, telephone number for communication, working hours and professional field.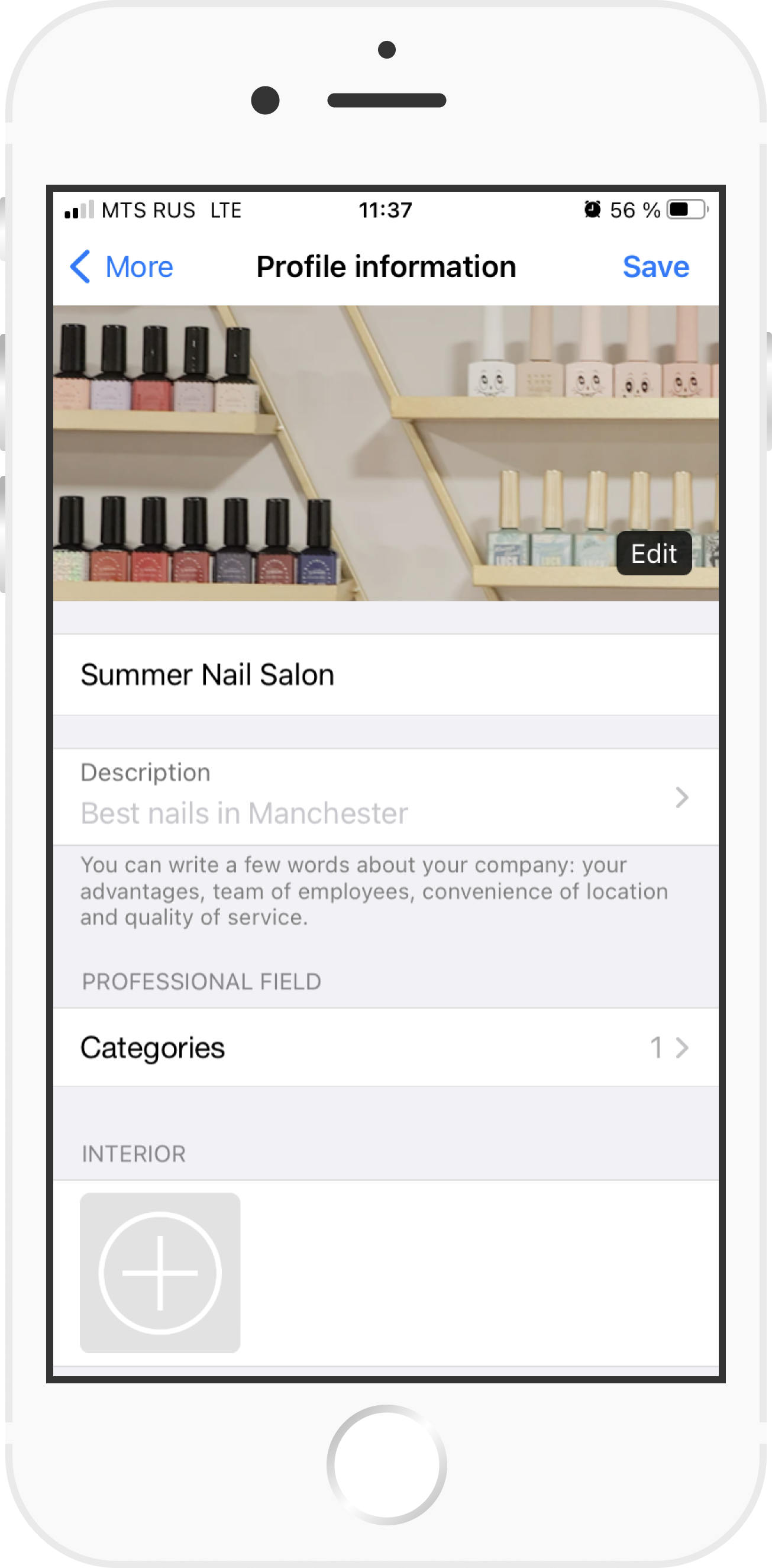 2. Add employees (if there are several) in the Staff section
In the settings of each employee, you can fill in his position, description, photos of work, etc.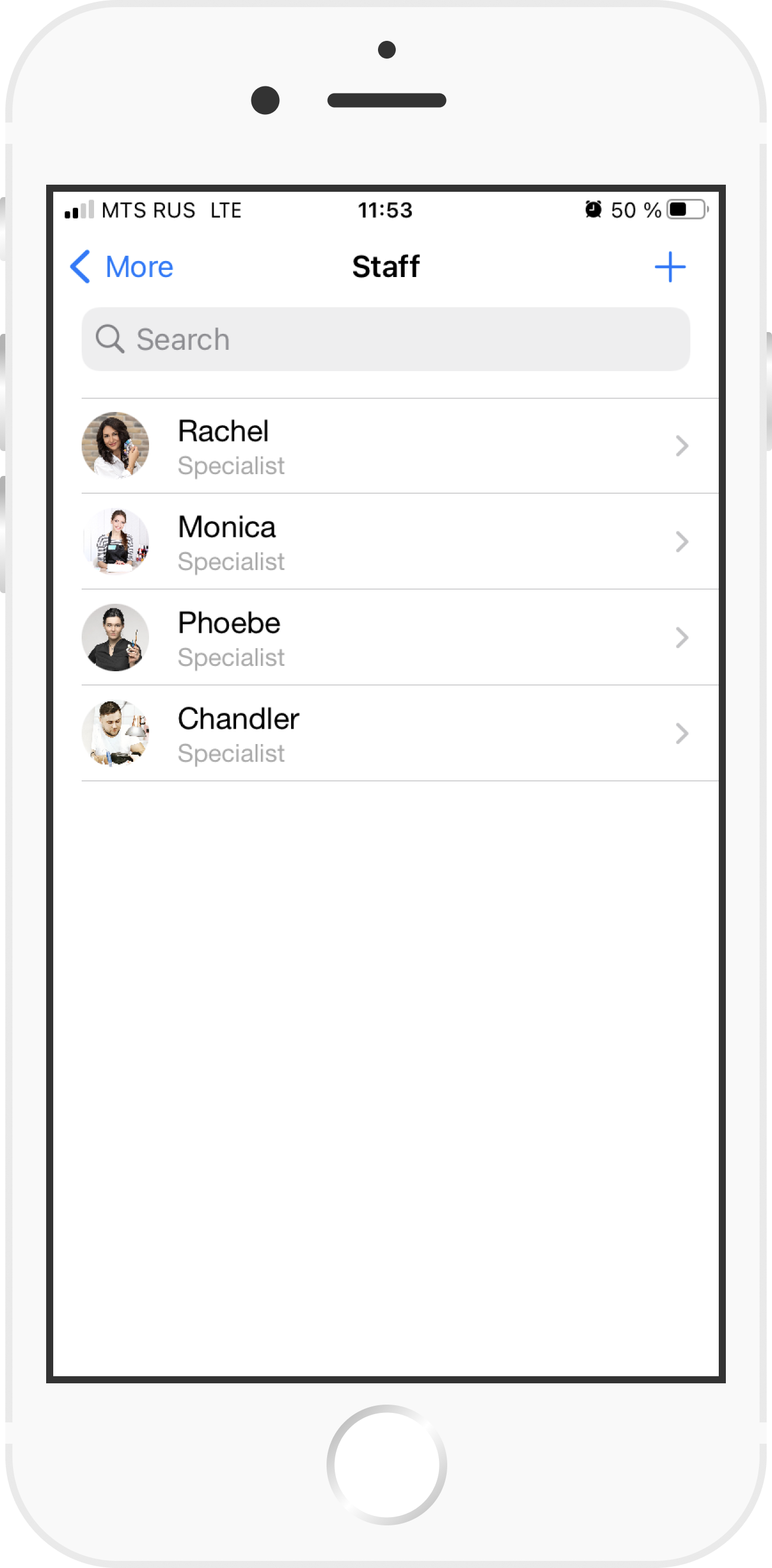 3. Add services in the Services section
To do this, go to the Services section, click on "+" (add services). Indicate the category of the service (add a new one if necessary), cost, duration and performers.
Attention. Do not try to fill in the entire list of services at once. Add the most basic ones first.
4. Set up the Schedule
The work schedule is needed to set up working hours. When your employees will work with clients. Select the days and set the opening hours.

You can select all specialist days by clicking on the specialist icon in the left field. Similarly, you can select the days of the week vertically (for example, weekends).
Or highlight specific days and change the work schedule in them.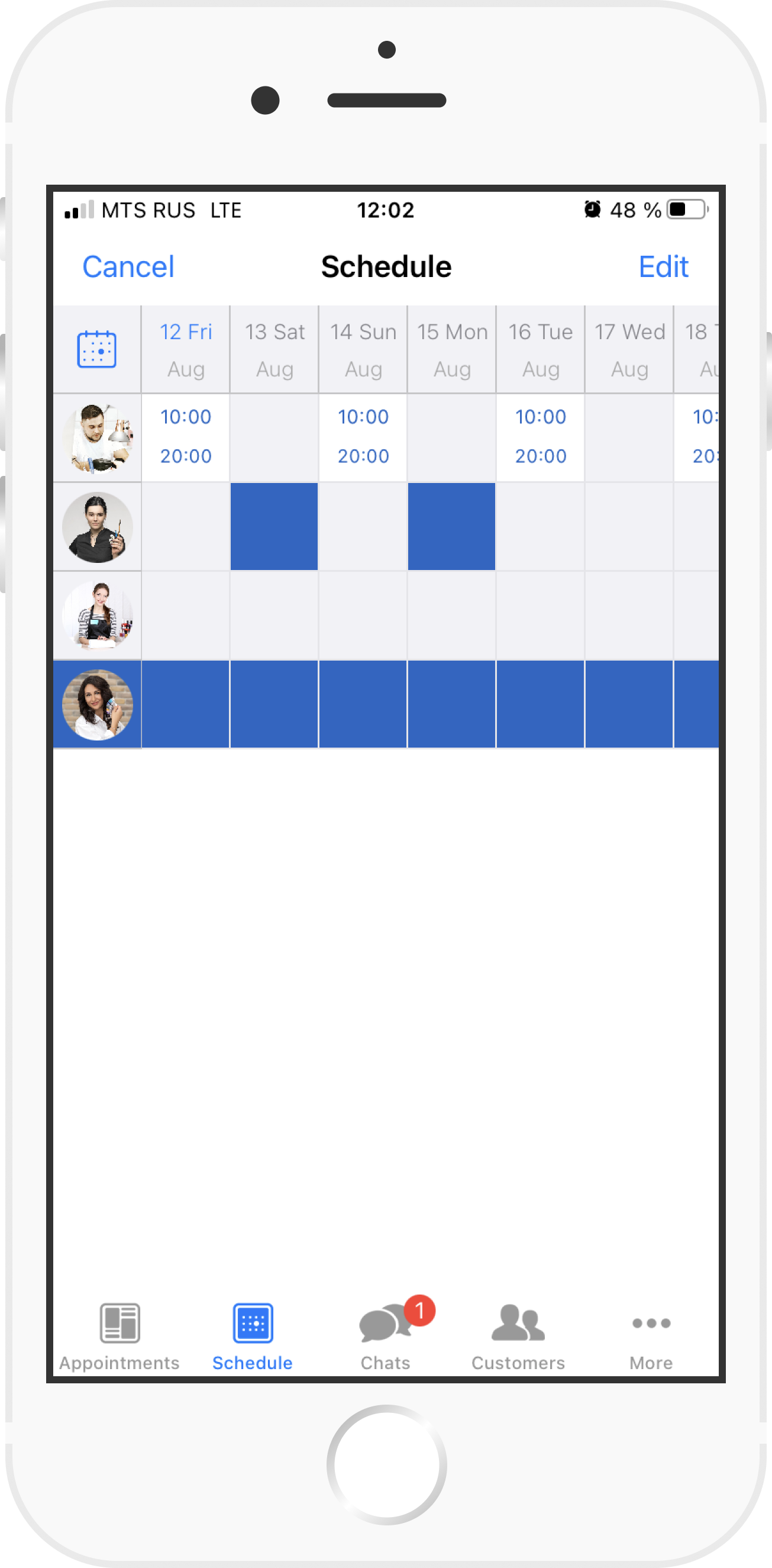 5. Enter customer appointments in the Appointments / Time-table section
To do this, in the "Services" section click on the "+" button (add services):
— enter a service name;
— select a service category (or add a new one). The service category allows you to group services. Name it the way you name your service groups;
— specify service costs, duration and staff.

Attention. Do not try to fill in the entire list of services at once. Add the most basic ones first.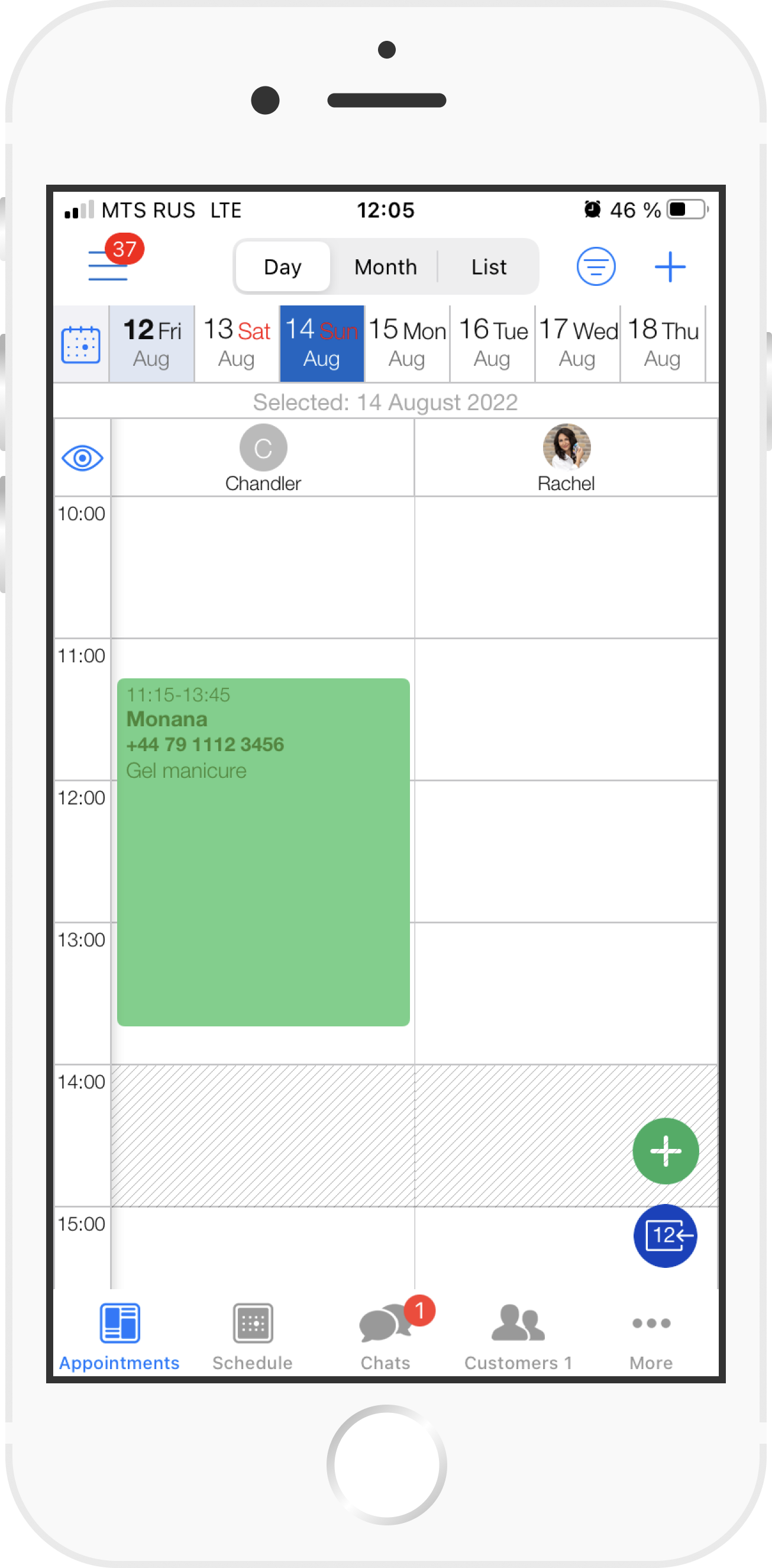 Ready! 
You can now enable your Online booking (in the Online Booking section). 
Set up employee Salary schemes. 
Create Certificates for online sales.
Activate the Bonus program and much more.