How to set up a Bonus program
Last modified:
---
The creation of a bonus program begins with the definition of its conditions. Think over and decide what your bonus program will be. Namely:


1. How many levels will your bonus program have? That is, will the bonus accrual percentage be higher for customers that bring you more profit, or will you only have a single percentage for all clients?
2. What percentage and upon reaching what amount of customer expenses and/or from what minimum check amount will cashback be credited?
3. Validity period of a bonus program. How, for how long will bonuses be accrued to customers?

After the answers to these questions are received, you can set up a bonus program:
web version  – in the Customers - Bonus program section.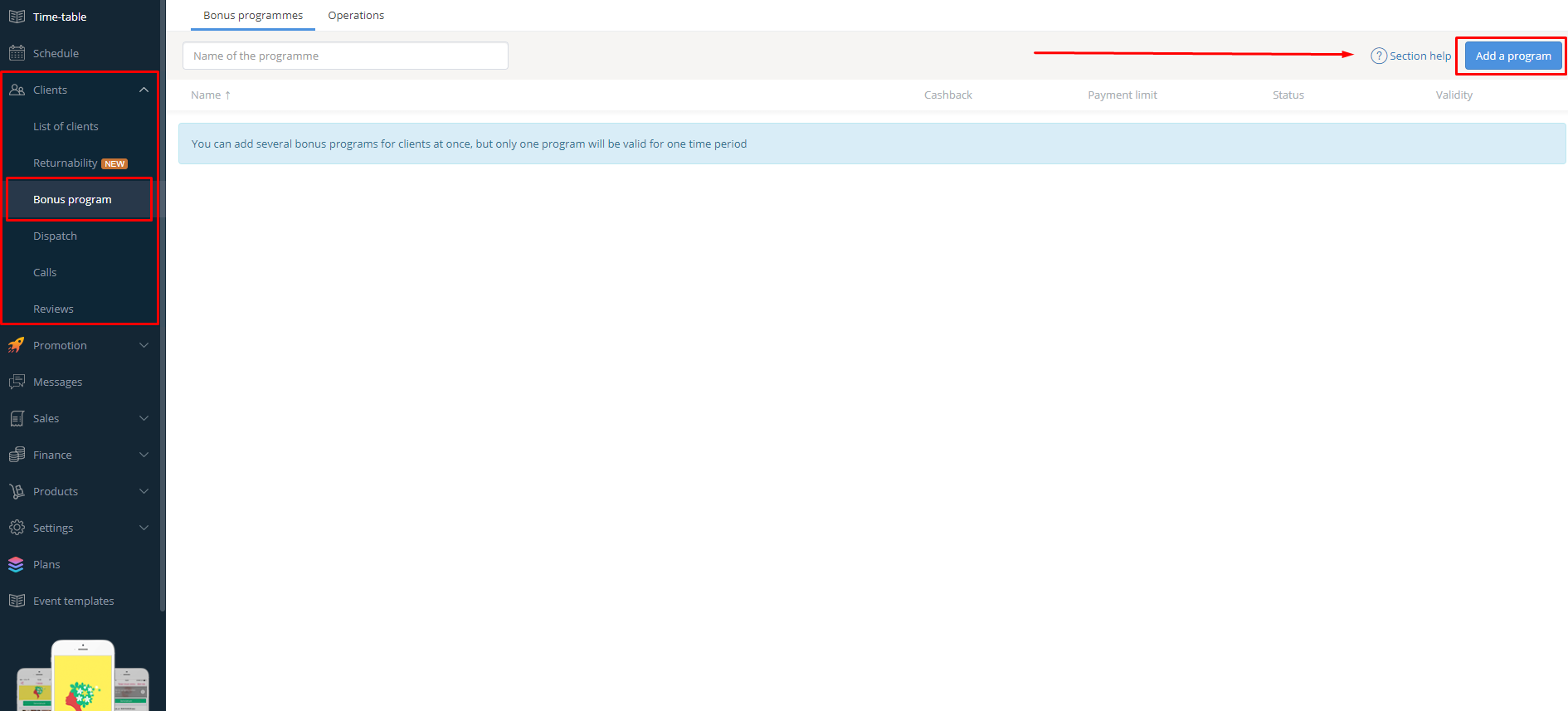 Set up a bonus program according to your customers' loyalty system.

Attention. Pay attention to the restriction for a customer to enter the level of a bonus system: Savings. This means that when a customer reaches the amount spent for the entire period more than you specified in this setting, this customer will be credited with the corresponding percentage of cashback.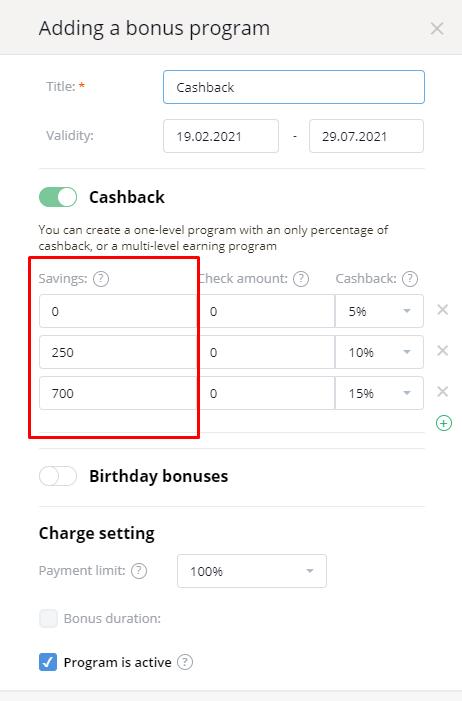 Check amount: the minimum amount of a customer's check, from which bonuses can be accrued.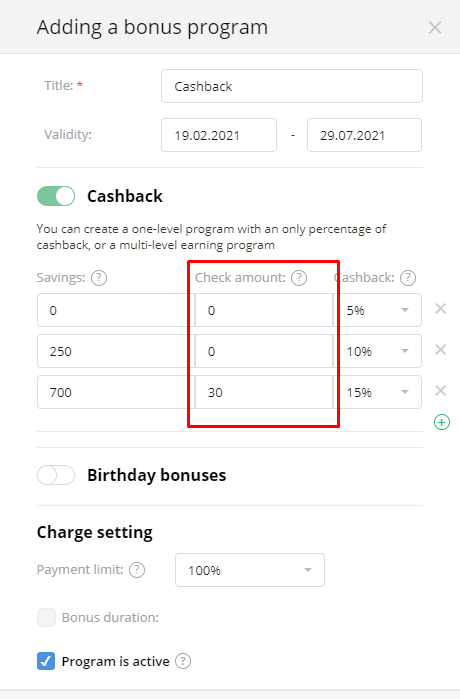 After setting up the program levels, set a payment limit. Specify the maximum percentage of check amount that can be paid with bonuses.
You can also set up Bonus programs in the mobile app: go to the More - Bonus programs tab.
To add a bonus program, click on Plus: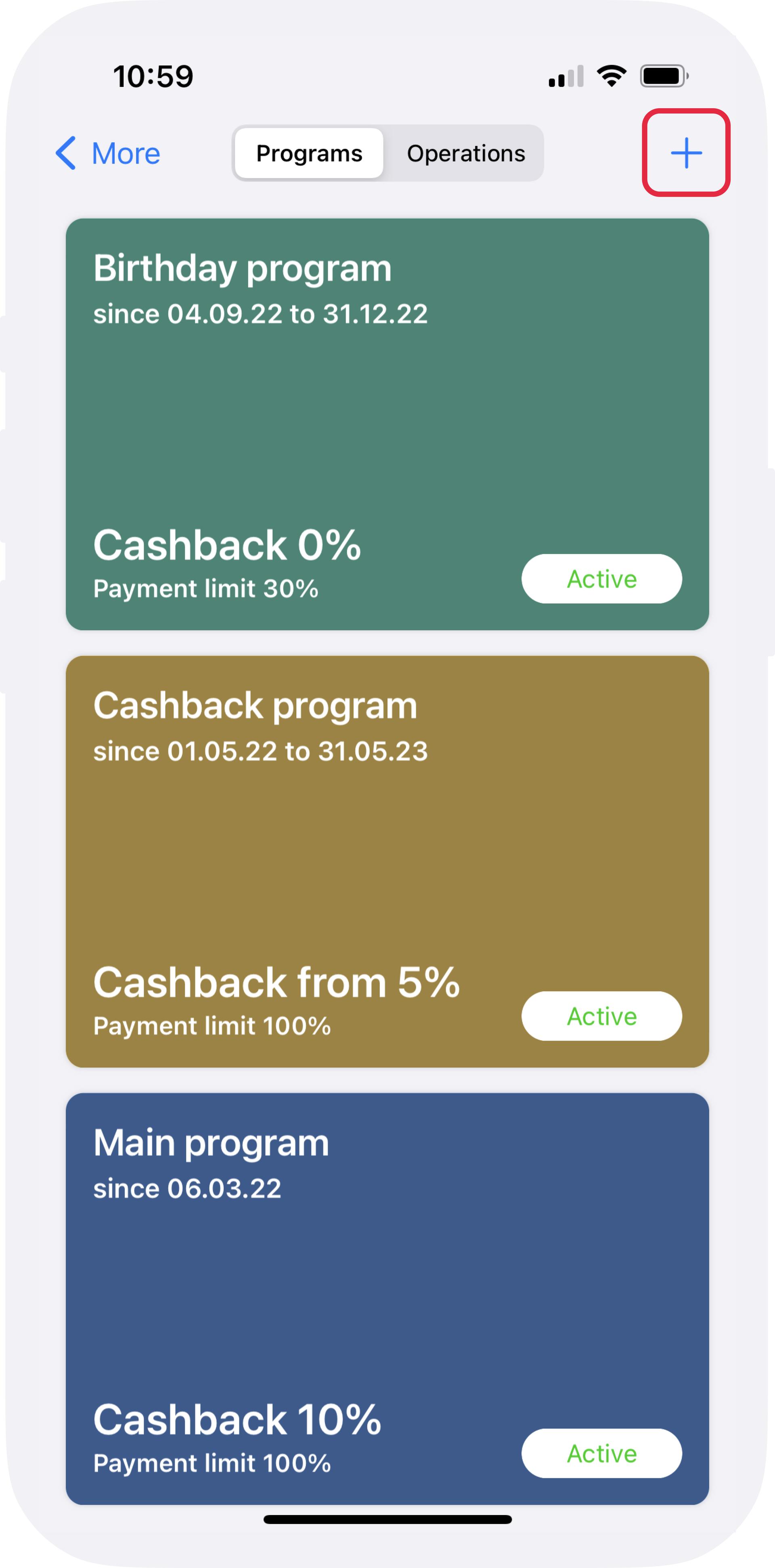 By scrolling below, you can: activate the Cashback program:
— set the amount of Savings, from which the accrual will go;
— set the Amount of check for accrual;
— set the percentage of Cashback.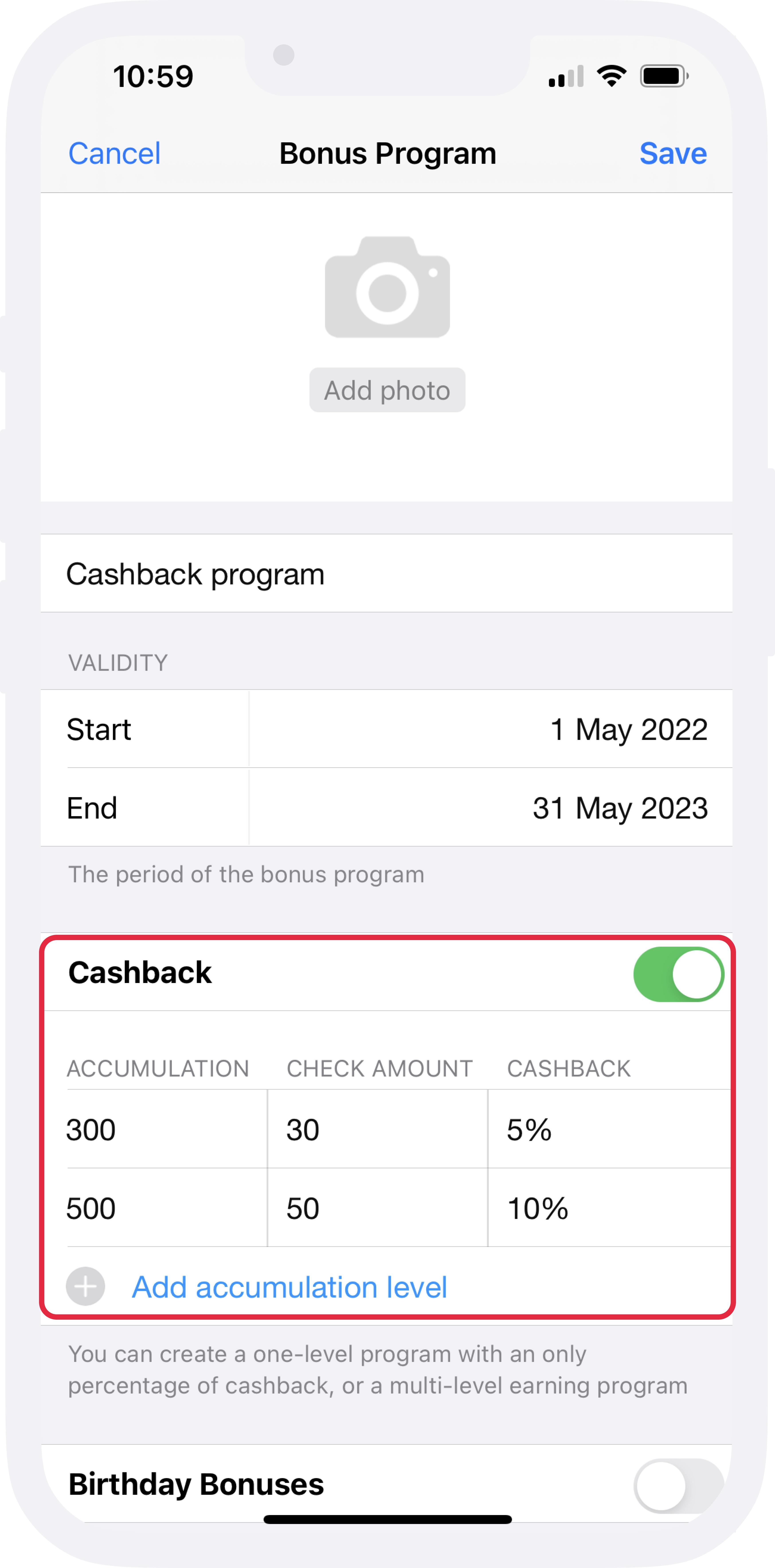 In addition, you can set the automatic accrual of bonuses for customer's birthday: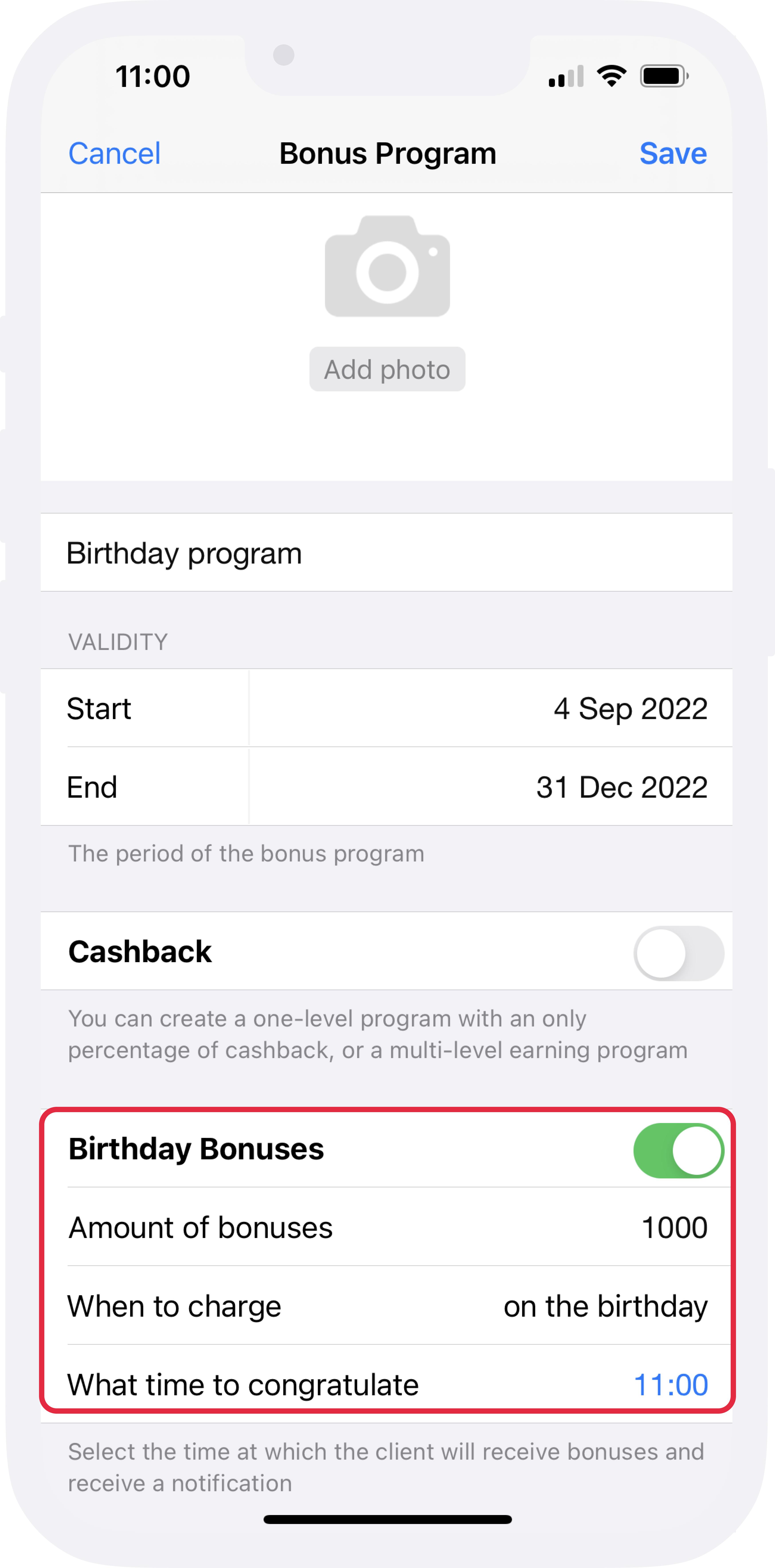 Attention. You can create several Bonus programs which can be active at the same time.
For example, the bonus Black Friday program. If you have several programs active simultaneously and a customer meets their conditions, then when making a sale, he will be awarded bonuses
for the largest % cashback
.
The Bonus program functionality
is available
 in the
Standard
and
Full
paid plans, you can also connect this module
separately
.