How to Start Accounting in Your Company
Last modified:
---
Sooner or later, the head of any business has the question of automating and digitizing the results of his company. We have prepared 5 steps to successfully resolve this issue.
Step 1. Define the aspects that you want to automate. Most users according to our data constantly need to keep a record of cashflow (Finances), analyze results of work (Sales) and calculate Staff's salary (Salary). Many companies also take into account the materials used in the provision of services and sell goods at retail (Products). Besides, the Bonuses also belongs to accounting automation. (Bonuses)
When you are defined, your choice will contain several blocks - plans, which you can enable in section Plans on website beauty.dikidi.net/business.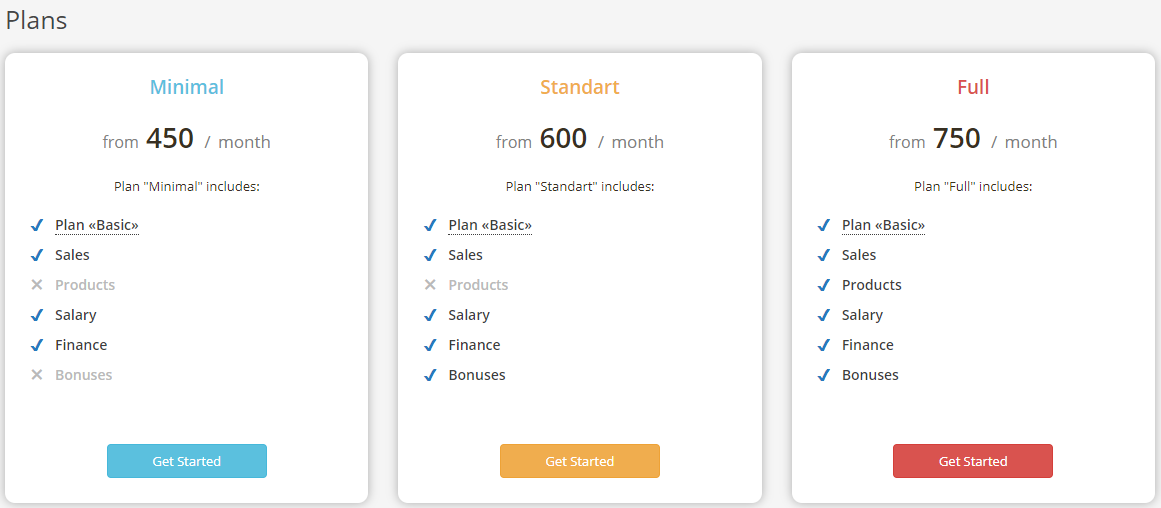 1 week FREE TRIAL helps you to make a choice. You can write in chat with support service to enable free trial. 
Step 2. Set up salary schemes. This is needs so that the system itself counts the staff's salary according to the specified conditions. All you have to do is give it away.
You can set up salary schemes in section Salary - Salary schemes. Instruction.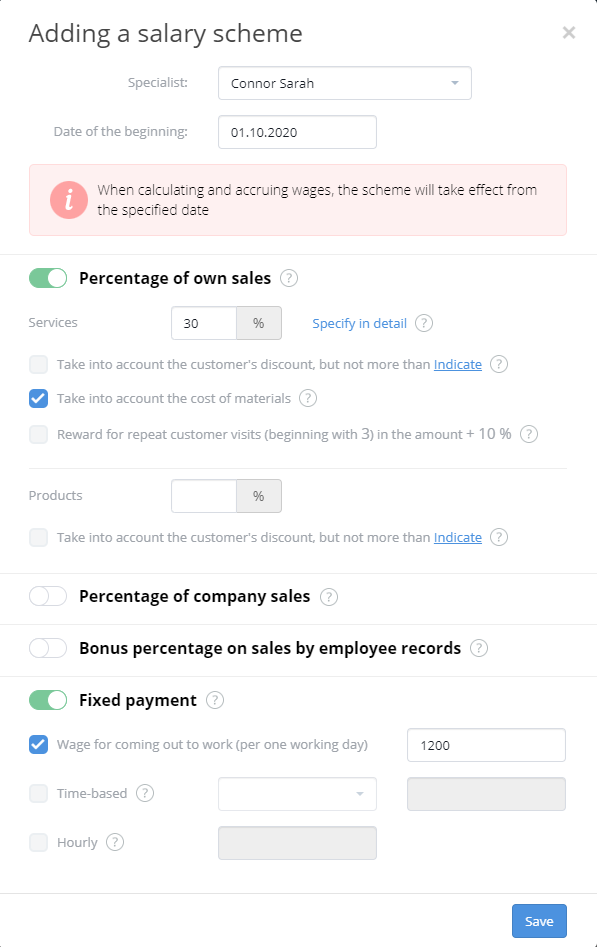 Step 3. Materials. If you use materials in your work and want the system to take into account their balances and automatically write off after the visit, enter the product cards and deposit the balances.
You can do it in section Products. Instruction 
Then connect necessary materials in every Service card.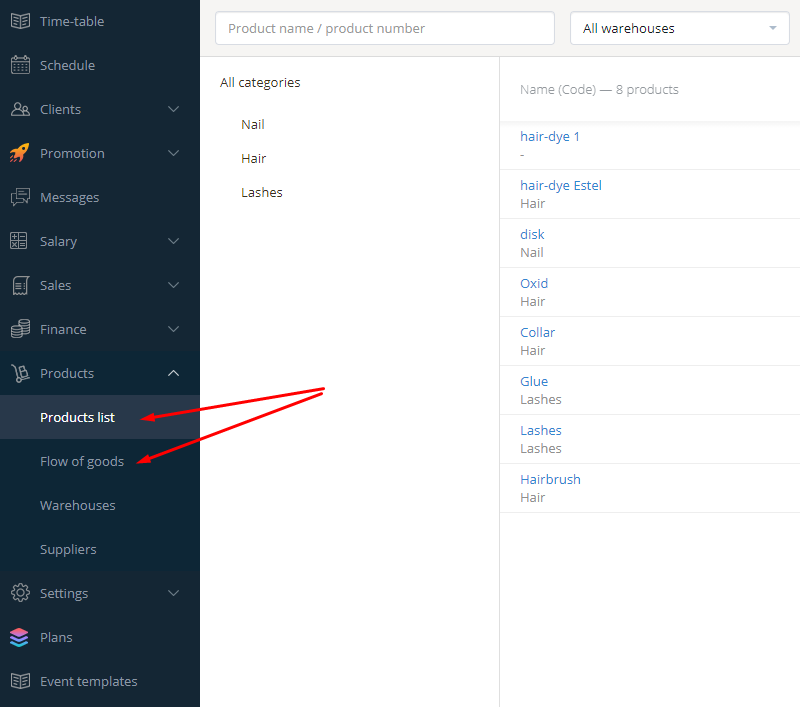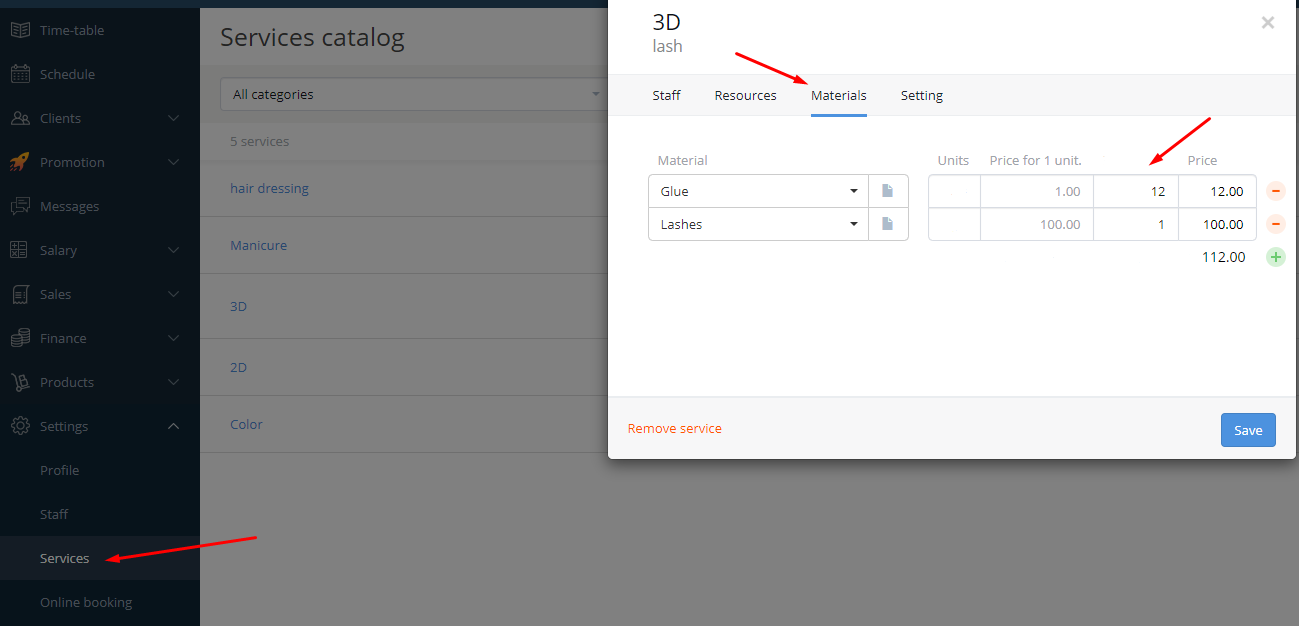 Step 4. Start automatization of profitability analysis with results fixing, namely from sales. The easiest way to create a sale is from the client's appointment card. Tell the administrator to process all customer visits in the system.  
Open an appointment card and click Create the sale. In the pop-up window correct service and price if it is needed. Also, in tab Products you can set the amount of materials and sell a piece of products. Click "Proceed to payment" to fix the payment method of the customer and total amount.  More information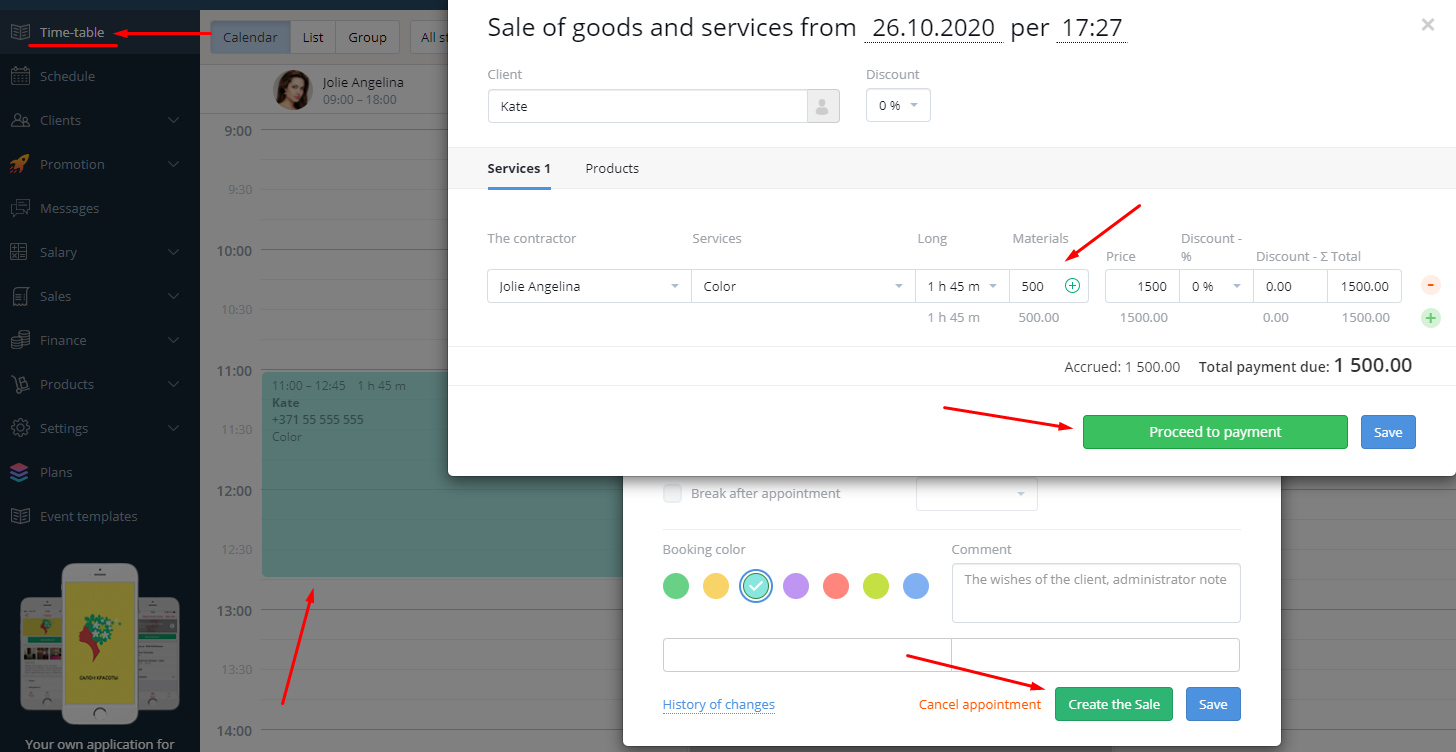 Step 5. Analyze! Always control your results. Remember, every indicator is important in your business. Create reports, compare results in a convenient view. More information