How to choose a Plan for your business
Last modified:
---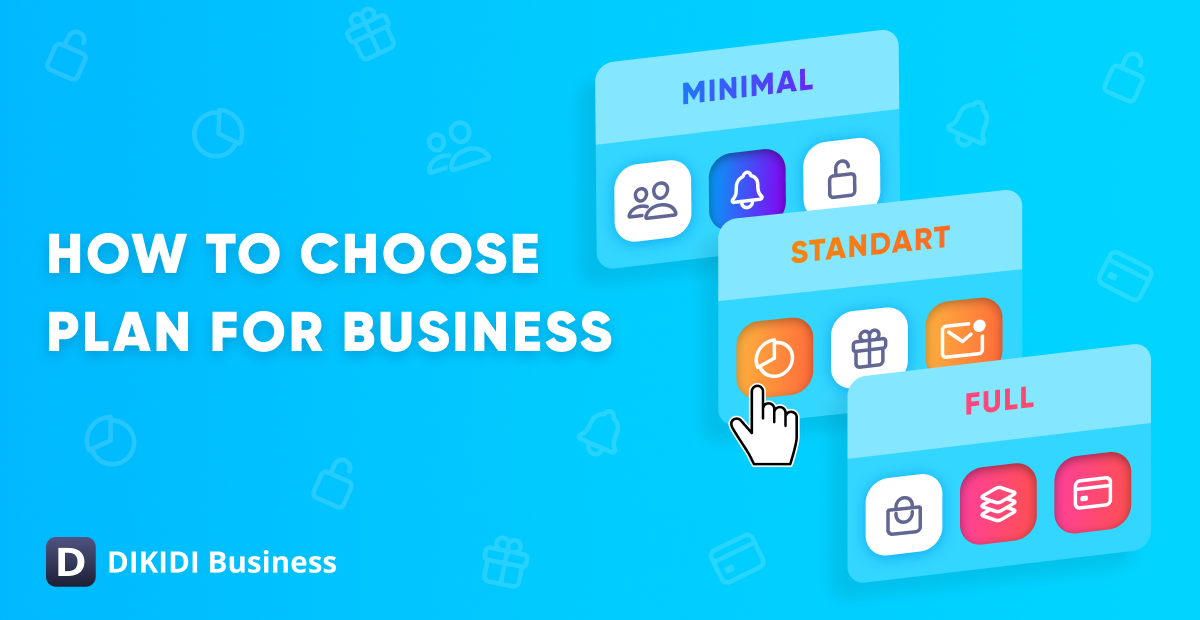 The DIKIDI service provides business with a huge amount of free functionality, which is effectively used by salons, private specialists and service companies.
Today's business needs to know the main financial and analytical indicators for making decisions and understand the reason for their changes.

After registration every User get the Basic Plan with wide functions, which include:
Online Time-table,

Online Booking,

Maintain clients base,

Appointment's history;

SMS – notification for clients;

Advertising SMS-dispatches for clients;

Chat for Staffs,

Mobile application for Staff,

Online Booking button-widget on your website or in social networks,

IP Telephony integration;

Unlimited number of staff.
This functionality is enough to fully maintain the appointments of your clients.
The Basic Plan is totally free for you forever.
DIKIDI Business offers 3 paid Plans:

MINIMAL PLAN

Plan will be good for you if you want:
— To monitor and analyze Profits and Costs, control cash flow (Module FINANCE);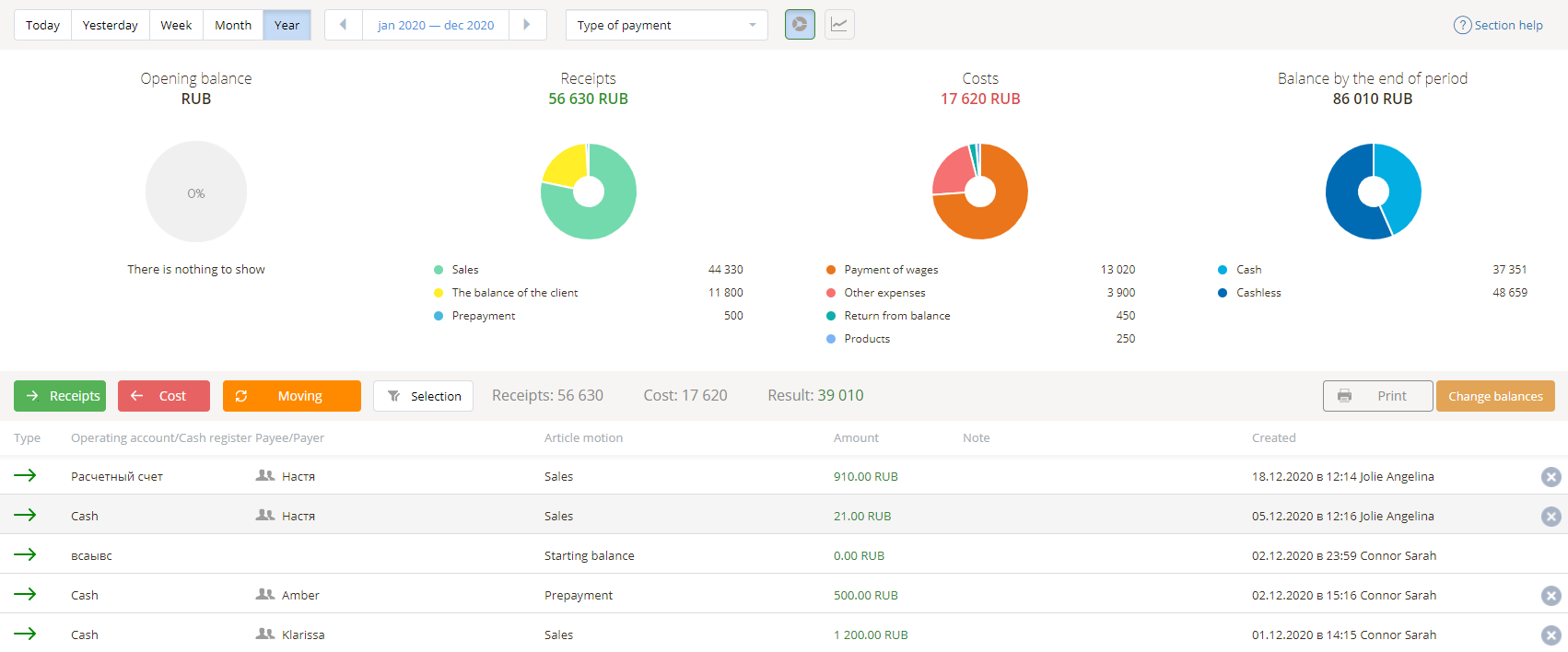 — Analyze sales for each of the employees and Services, see the most profitable of the services; 
See the average check for the company as a whole and for each of the specialists (Module SALES).


— Automate payroll (set up a personal scheme for each specialist);
All payroll charges are automatically taken into Costs (Module SALARY).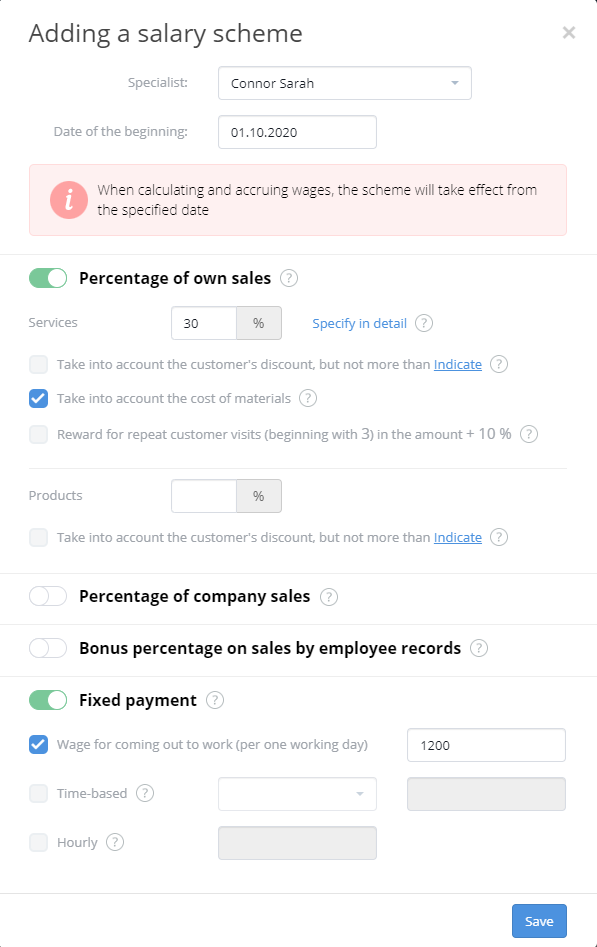 — To monitor and analyze employee performance, the productivity of advertising companies, as well as to evaluate the loyalty of your customers (Module RETENTION);
The retention report shows the number of customers who visited you during a certain period and returned.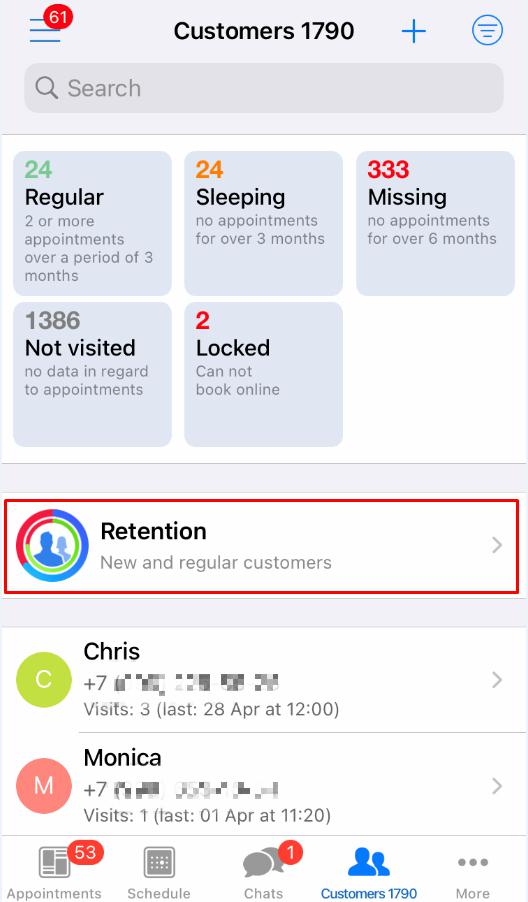 STANDART PLAN 
This Plan includes capabilities of Basis and Minimal Plans + Bonus program (cashback) — great instrument for return and engagement clients.
The module "Bonuses" allows:
— set up flexible Bonus assignment (by check amount, by savings, by accrual %);
— create constant or temporary Bonus programs (they can be activated separately or together).
— set up automatic Bonuses accrual on the client's birthday.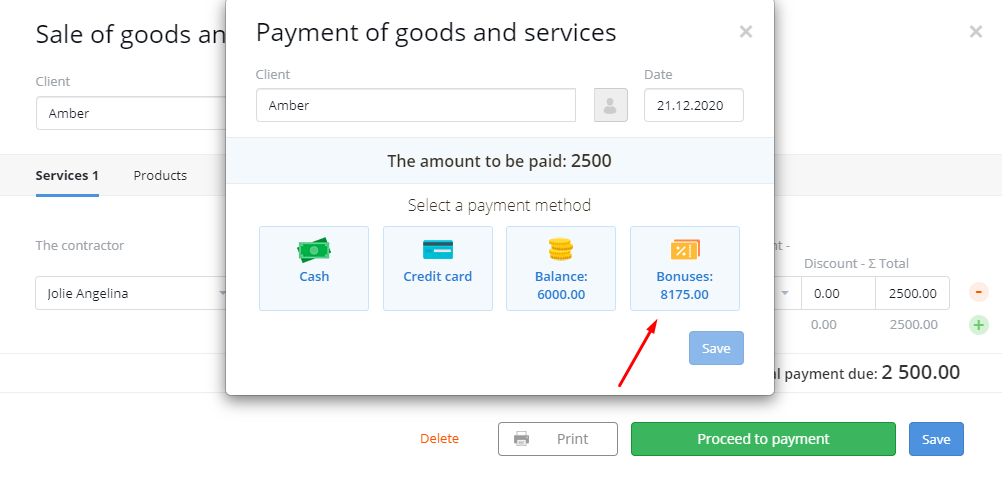 The "Certificates" module allows you to issue and sell a gift certificate both offline and online. It provides customers with choice and allows businesses to increase profits.

The module "Bonuses" also can be enabled like a separate function (without Plan).
FULL PLAN
All of the above options are available in this Plan as well as
Maintaining of Warehouses with Goods, Rests and their Moving;

Supplier's accounting;

Accounting and automatic write-off of consumables;

Inventory. 
DIKIDI offers DISCOUNTS when activating any of the Plans for a period of 3, 6 and 12 months.
Also, in case you need any specific functionality, any Module (FINANCE, SALES, SALARY, BONUSES, GOODS + INVENTORY) you can enable separately from the Plan.
Where to connect:
You can activate any Plan you want in the DIKIDI Business app in the Pricing section or on the website dikidi.net/business in the Plans section. 


Be effective with DIKIDI Business!