ONLINE GIFT CARDS - SECRETS OF SUCCESSFUL SALES
Last modified:
---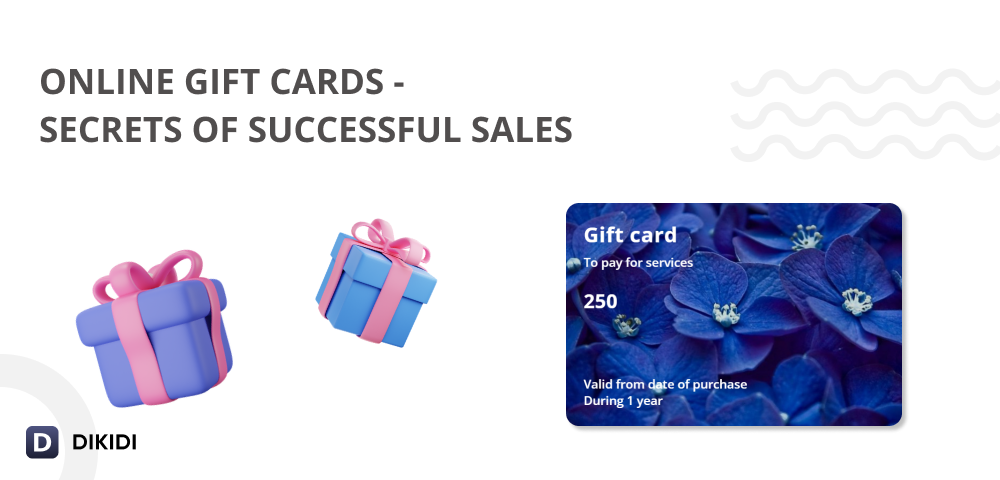 No one doubts the benefits of gift cards.
They allow customers to choose gifts easier and faster.
They allow companies to increase profits and attract new customers.


What are the advantages of online gift cards?
✅ It's convenient for customers - one can quickly buy it without having to go somewhere.
It is also convenient that gift cards have different denominations, which makes them suitable for buyers with different budgets.
✅ They boost sales – launching online gift cards increases sales by 70% compared to usual gift cards.
In addition, some customers are not to use gift cards, which brings additional income to the company.


Here are some secrets on how to sell gift cards successfully:
Inform your customers that they can purchase gift cards.
Your regular customers may be interested in getting such a card and will ask their friends or relatives to give them one.
Also, they can give someone your gift card, and this will bring you new loyal customers.


In DIKIDI it is easy to start selling online gift cards!
You can do it in your phone in the App: go to More - Gift cards - Add a template. Fill in the required information, add a background for design and sell gift cards to your customers.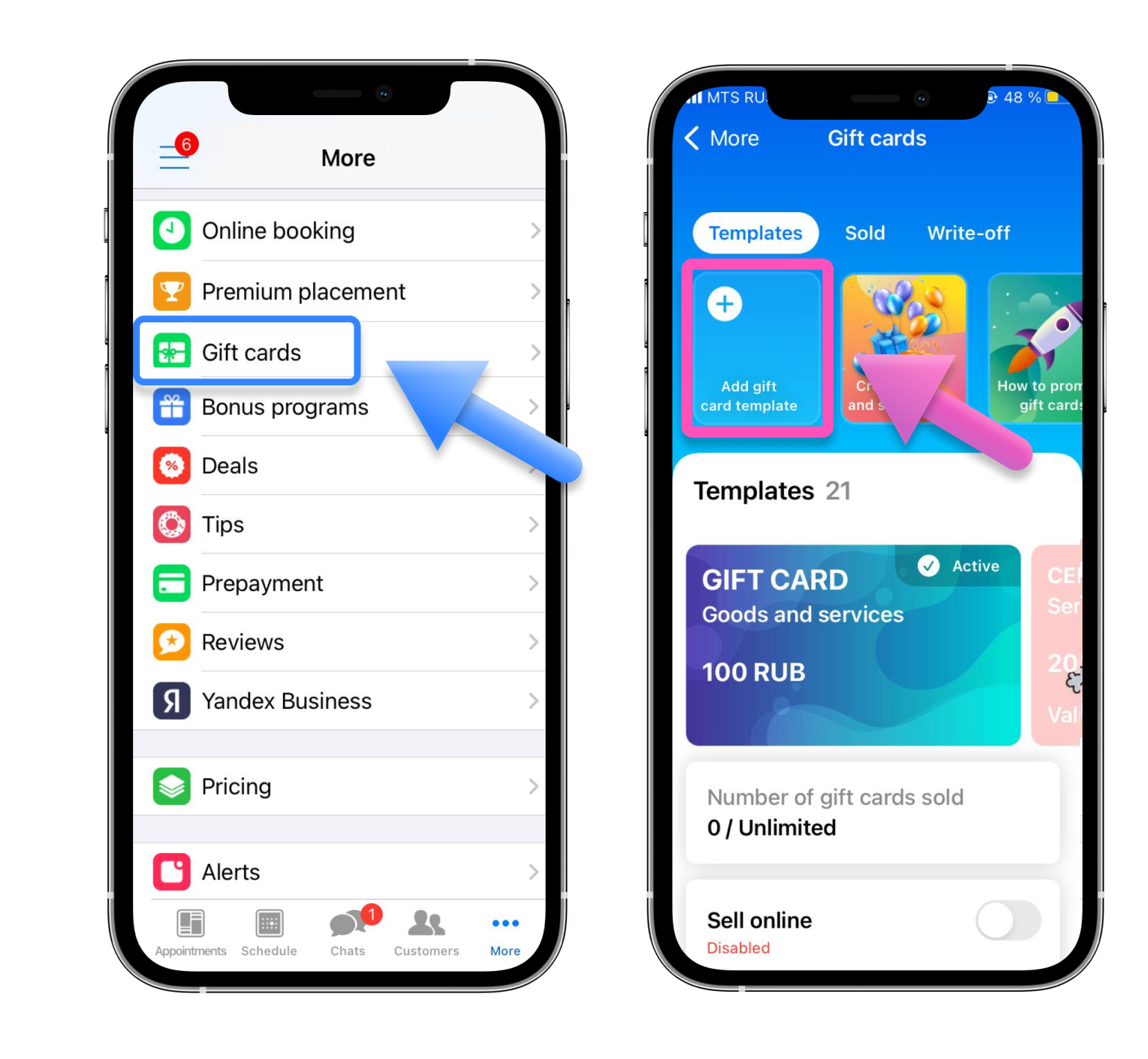 Sale of gift cards is available in Standard and Full plans.