Book button on Instagram and Facebook
Last modified:
---
DIKIDI Business users can add the Book button to their Instagram and Facebook business accounts.
1. Activate the online booking on the DIKIDI Online platform
2. Go to Online booking > Social Networks and click the Connect button in the available Instagram integration.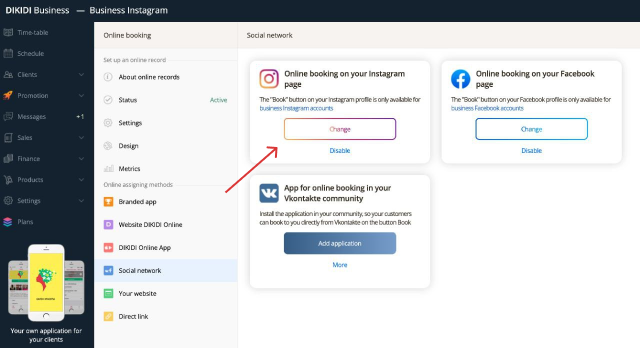 3. At this stage, select your project or several projects that will be available by clicking the "Book" button in Instagram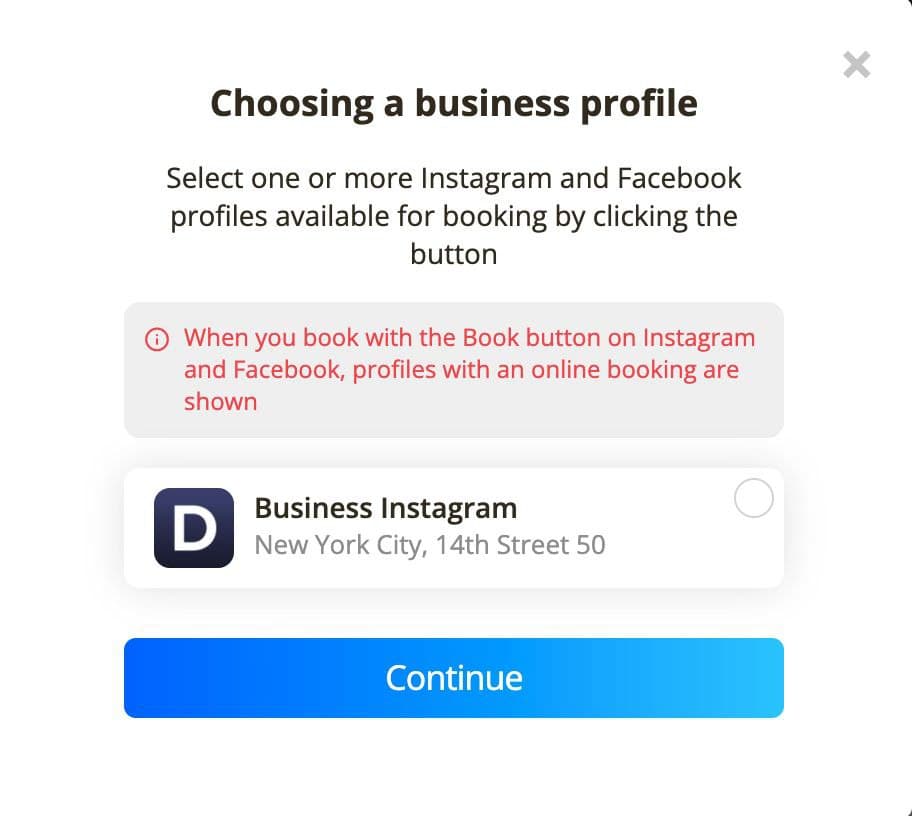 4. You will be redirected to the Facebook login page, log in with your account, or register a new one.
Important: Please note that you must have a business account with Facebook. If not, then you need to register on the page business.facebook.com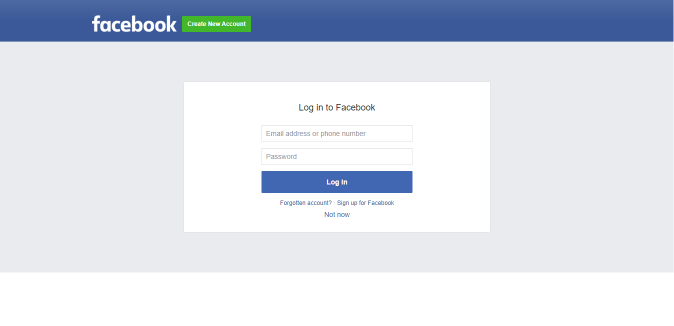 5. Grant access to the DIKIDI Appointments app.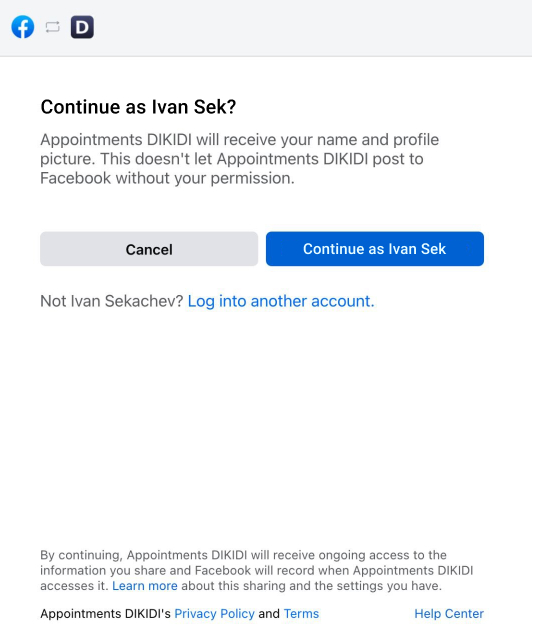 6. Connect the app by clicking the Continue button.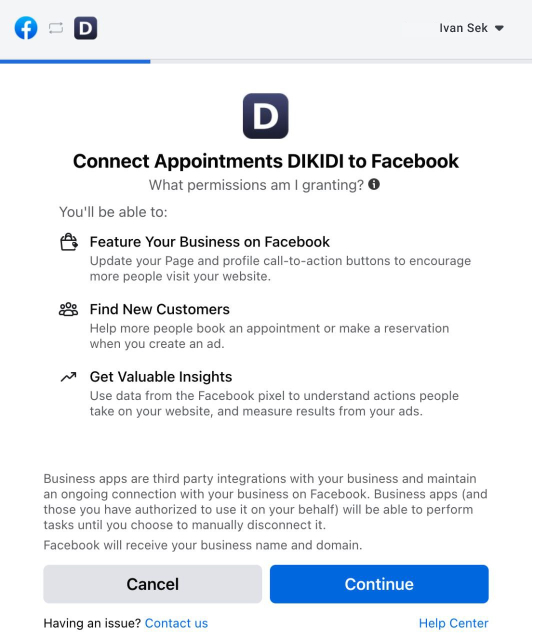 7. Confirm the settings, select a business account, select a Facebook page, select an Instagram profile, select an Advertising account and Facebook Pixel, click Continue.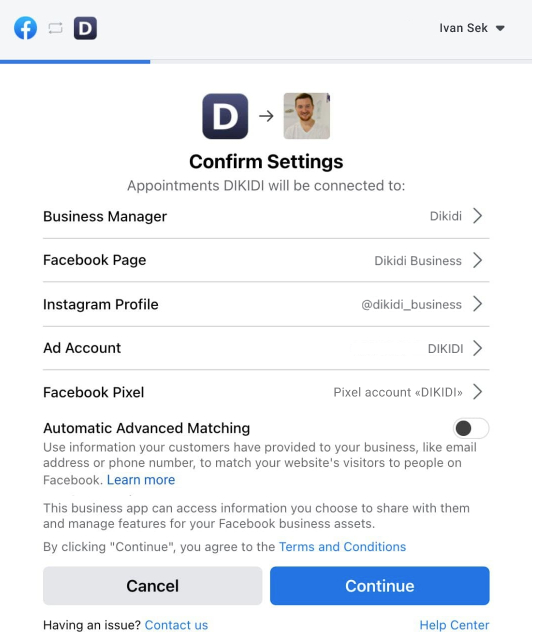 8. Give permission to the DIKIDI Appointments app.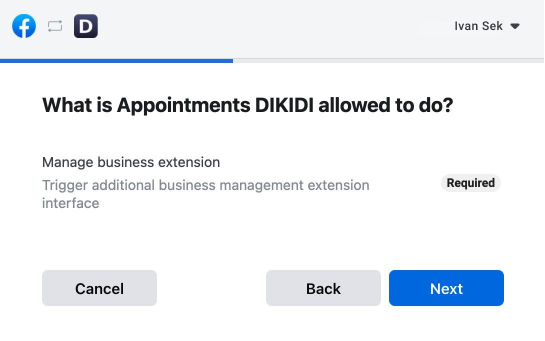 9. Do not close the page until the end of the application connection. Click the Finish button.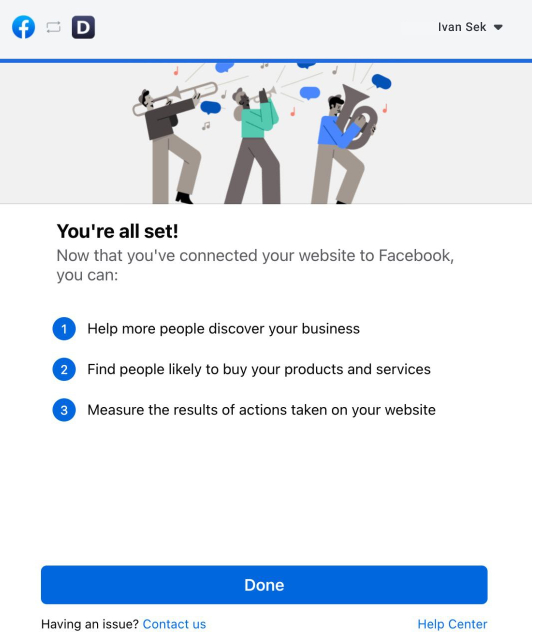 10. Done! You will now have a Book button on your attached Instagram and Facebook pages.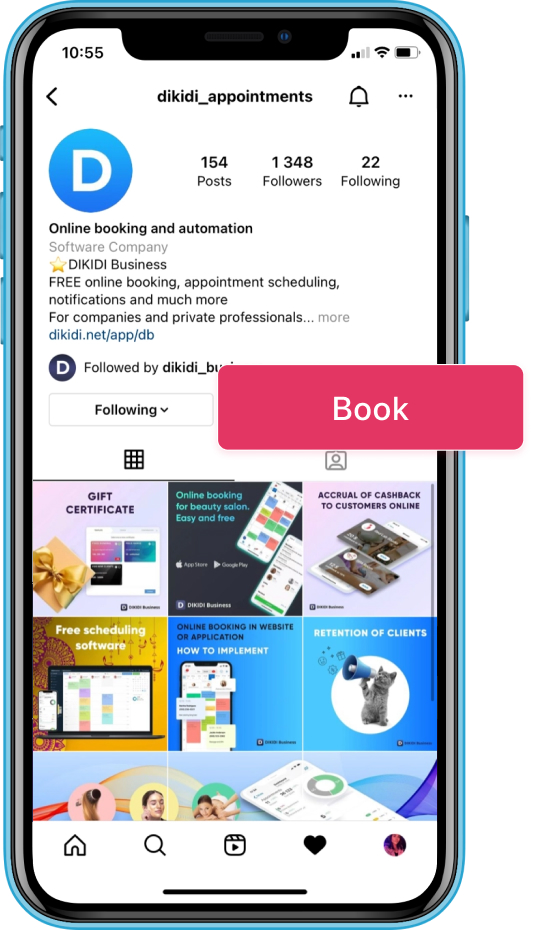 How to disable a button
In the Online booking > Social networks section, you can disable available integrations by clicking on Disable.