Appointment Analytics
Last modified:
---
To understand how often clients make an appointment with certain staff, how many appointments were booked online, what Services are most popular — you need to analyze all appointments. Please log in and open your Project on website dikidi.net/business. Select the Time-table section and select List.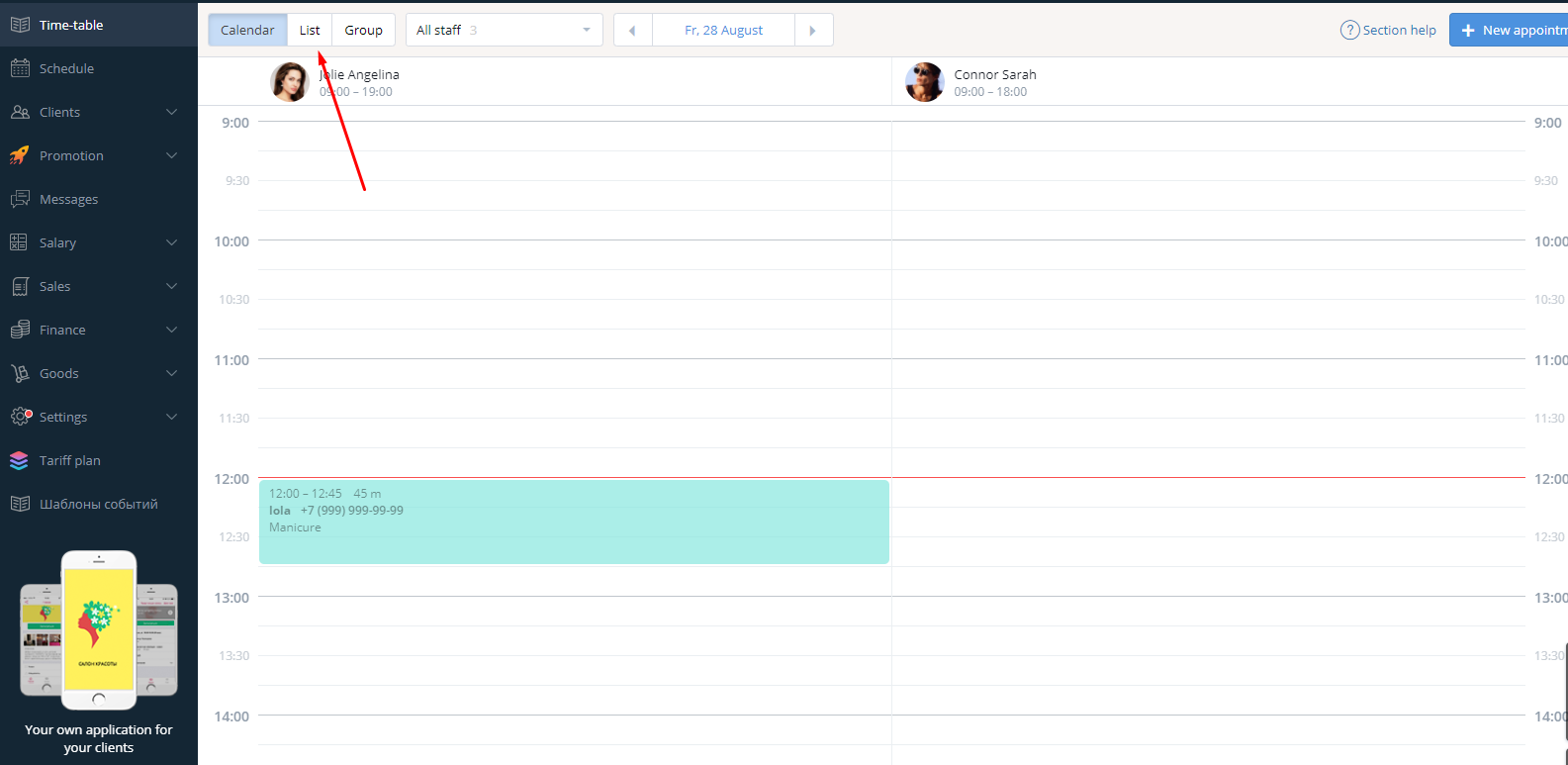 Select List to see statistics for selected period.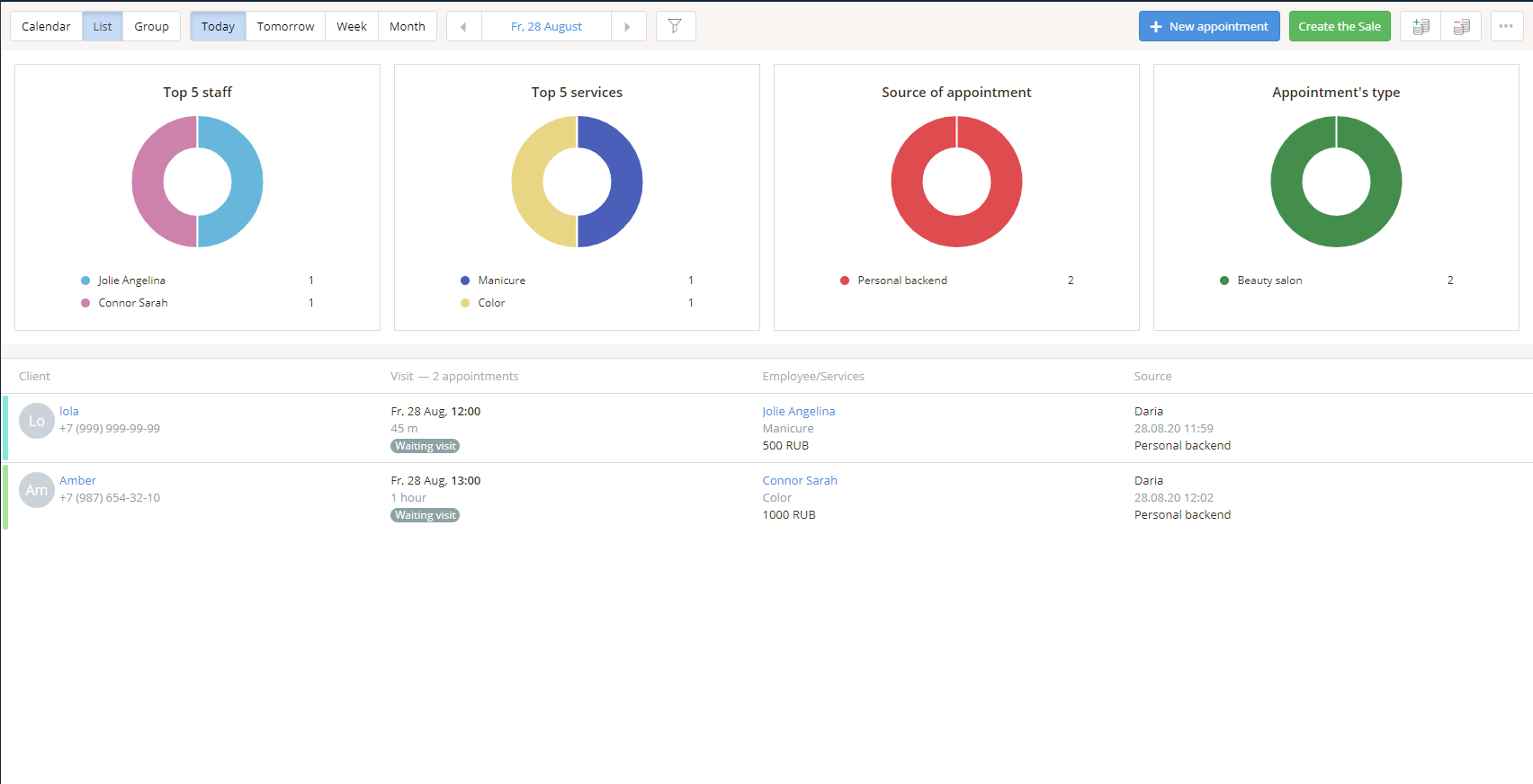 Use filters to see necessary information.