How to create an appointment.
Last modified:
---
Automatic Appointment Creator.
Faster and easier way to create an Appointment - use automatic Appointment Creator. Creator show you tips and automatically suggest free time.
For starting the Appointment Creator, you should click "+"(new appointment) in "Time-table" section and make all steps. Fast and simple.
This way is comfortable, when you talk with a client and scrolling the log journal to find free time is not possible.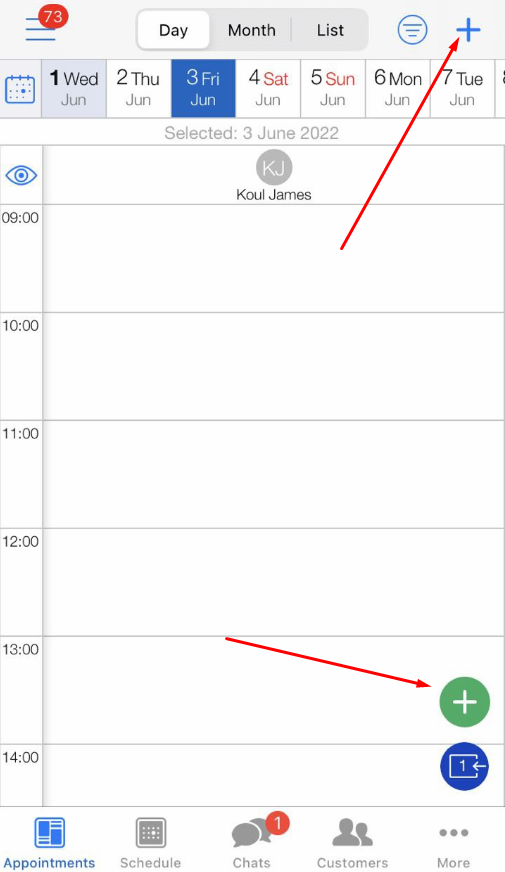 Common creation an Appointment.
With this type of booking date and time should be chosen manually.
To make an appointment manually click on a free slot in the "Time-table" section and select convenient time from the list.