Difference between "New appointment" and "Take time" forms.
Last modified:
---
"New appointment" - is creation of the full appointment with a certain service and adding a client.
There are a few benefits to add a client:
Client's contact details saved in database.
History of visits and statistic is formed
The notifications messages can be sent to a client, if it was added
Fast access to client's profile from "Time-table"
"Take time" is simpler. There are only duration, staff and "Comment" forms. Taken time isn't binding to a client and is not saved in the history of visits.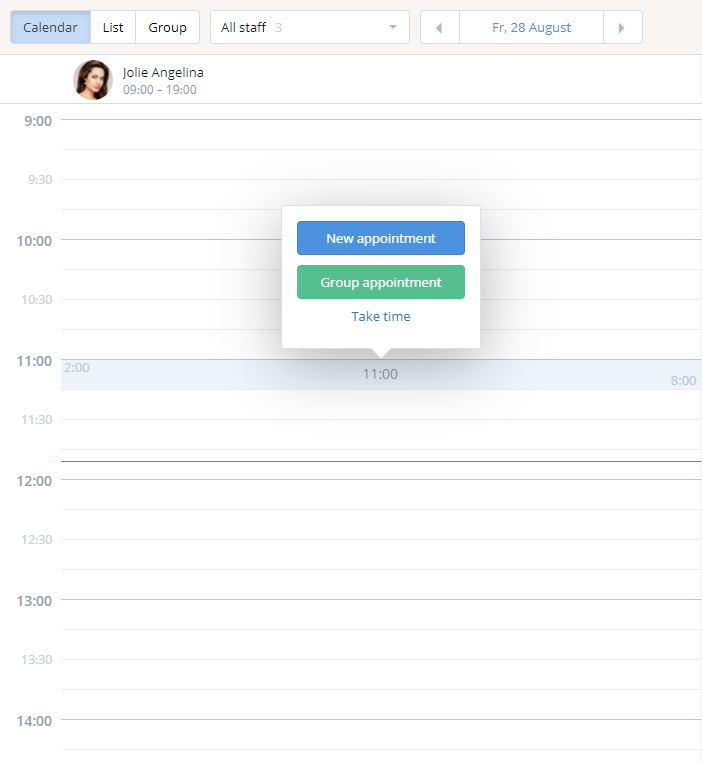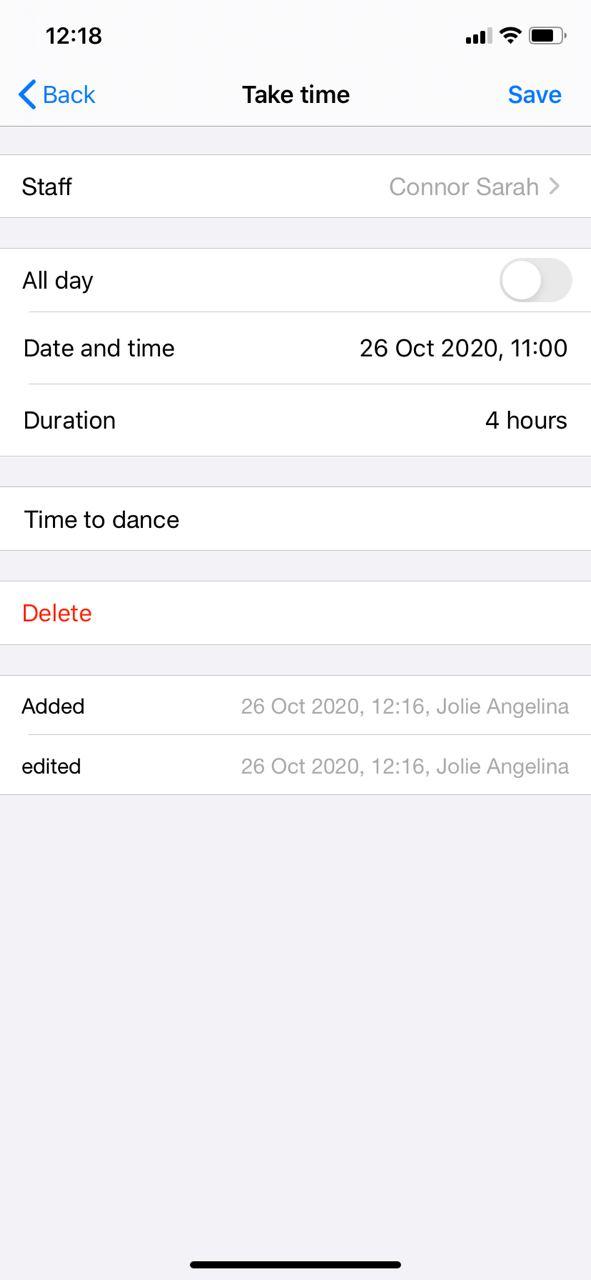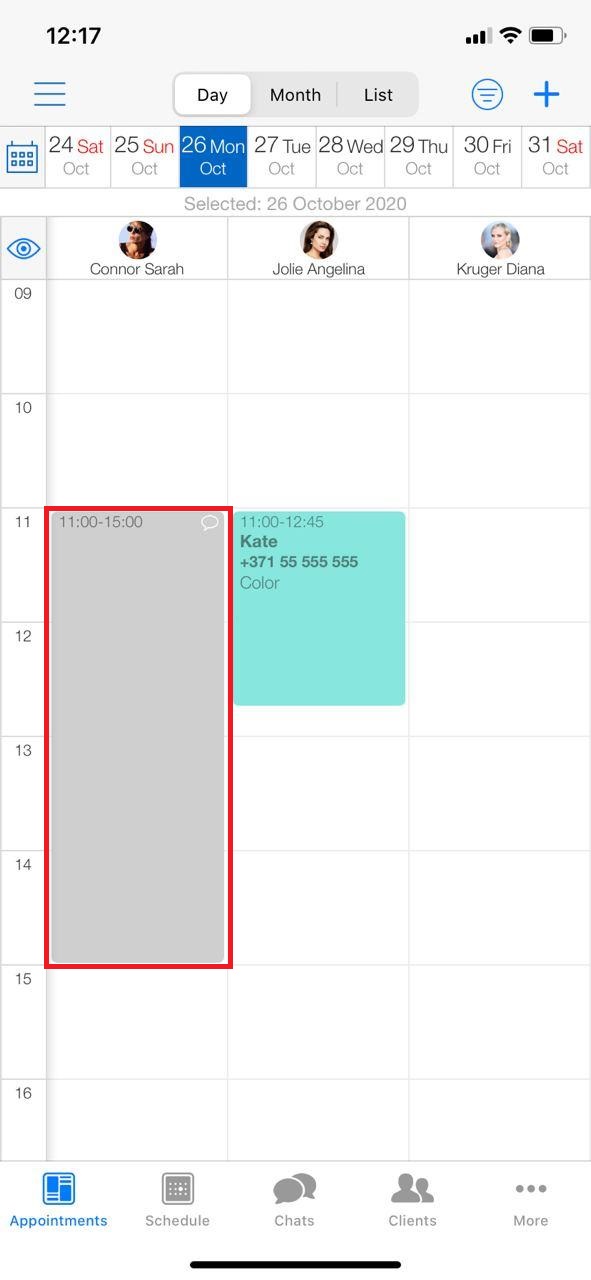 Why do you need "Take time" form? Usually this form used to take time for non-working cases. (for example: learning course), or if a client doesn't leave his phone number.