How to set up break after appointment
Last modified:
---
If you need time to clean the workplace after a client's visit or time to relax, you can set up Break after appointment. 
How it works: you can turn on Break after appointment in services setting and select duration of break. So, time of break will be added to the duration of service. But clients see only real duration of service.
You can set up Break after appointment in Web-version beauty.dikidi.net/business.
Select Settings > Services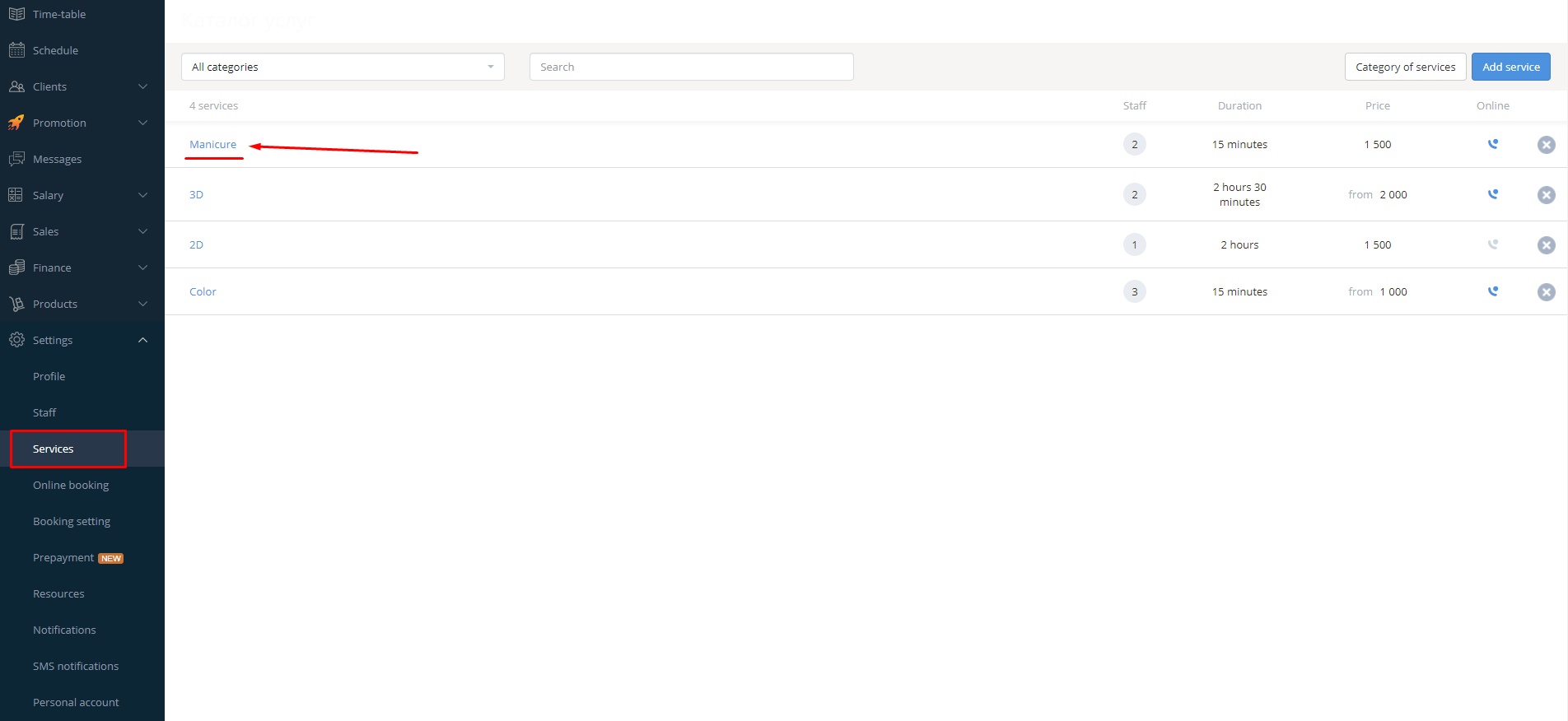 Open service, after which you need a break. Click Setting.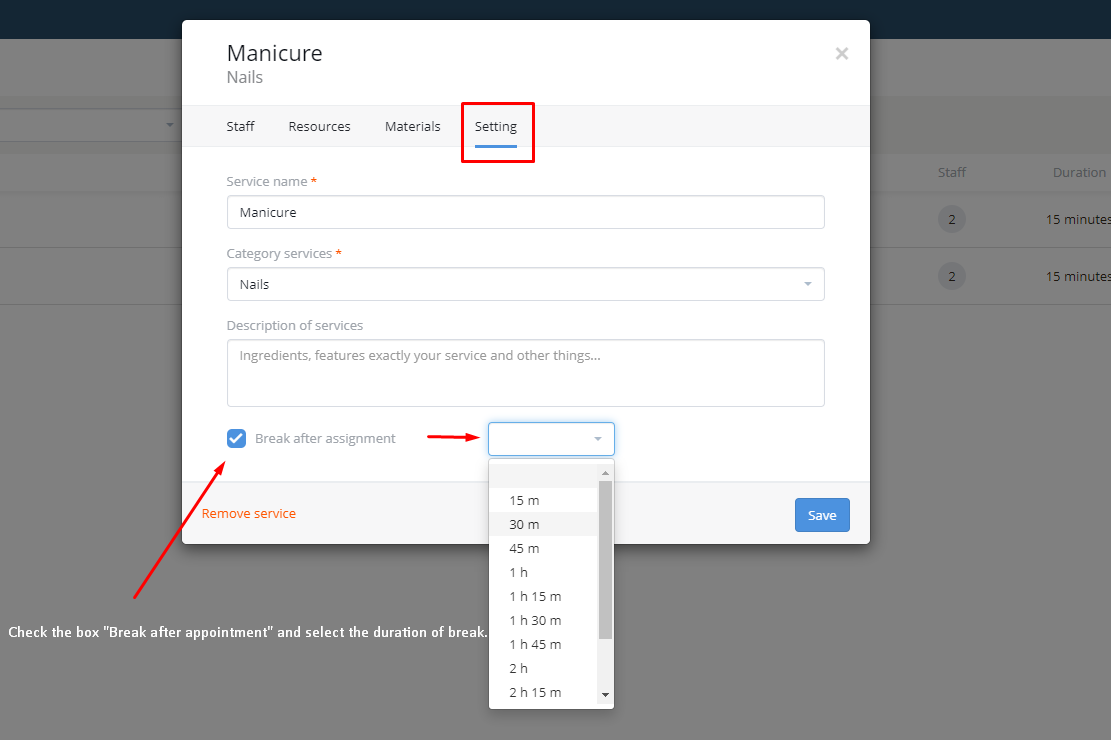 Check the box "Break after appointment" and select the duration of break.