Write-off of products during the provision of services
Last modified:
---
In order to take into account, the write-off of products when providing services (for example, dye when coloring), you should specify it when registering the Sale of Services.
Open the client's appointment in the Time-table section and click on Create a Sale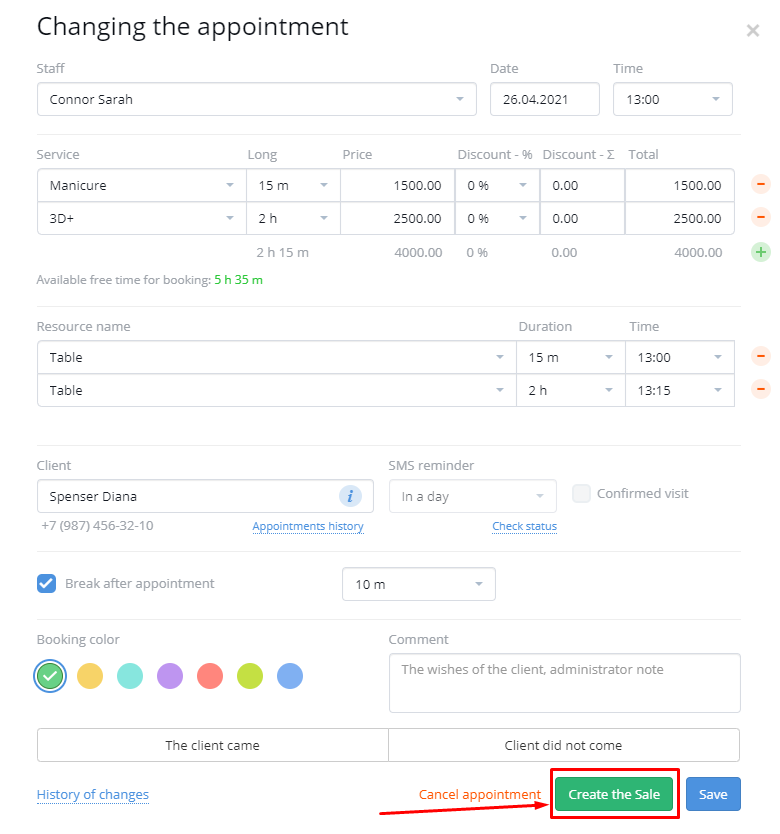 In the sales form, select the Materials column in the required service line.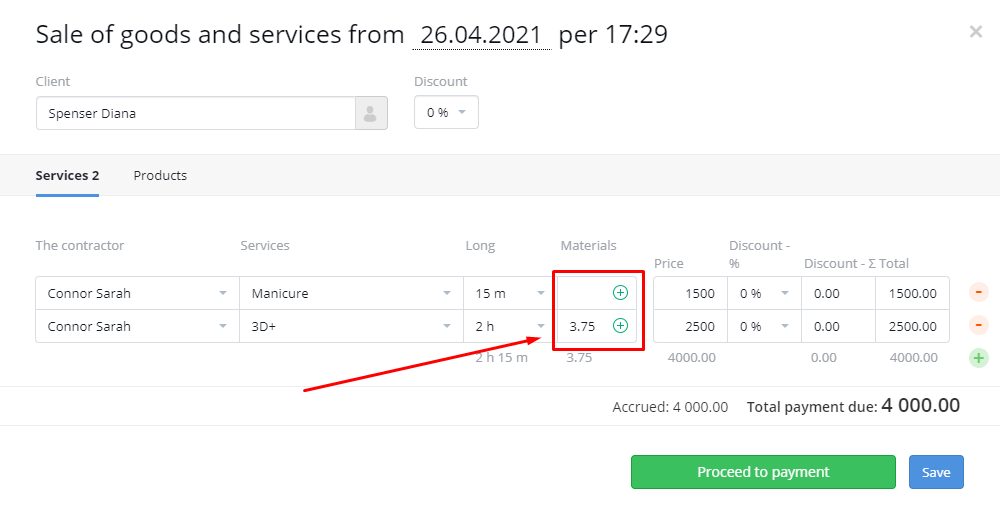 In the Materials window that opens, enter the data in the Product, Warehouse (from which the product will be debited), and quantity fields. Please note that here you can select only those products that have an Expense goal marked on their card.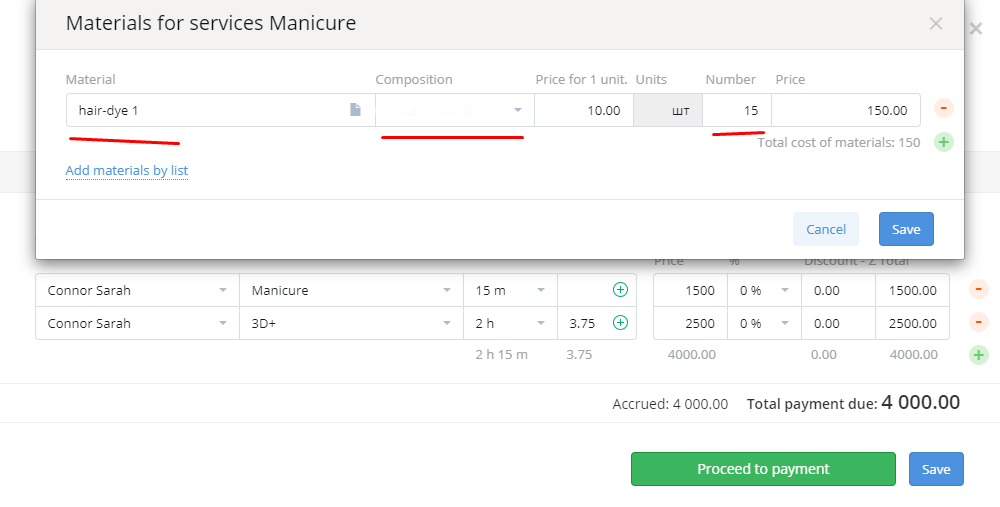 After saving the data, the cost of materials will appear in the Materials column. This cost does not affect the total cost of services, but affects the cost of services when calculating sales analytics and the amount of wages in some schemes.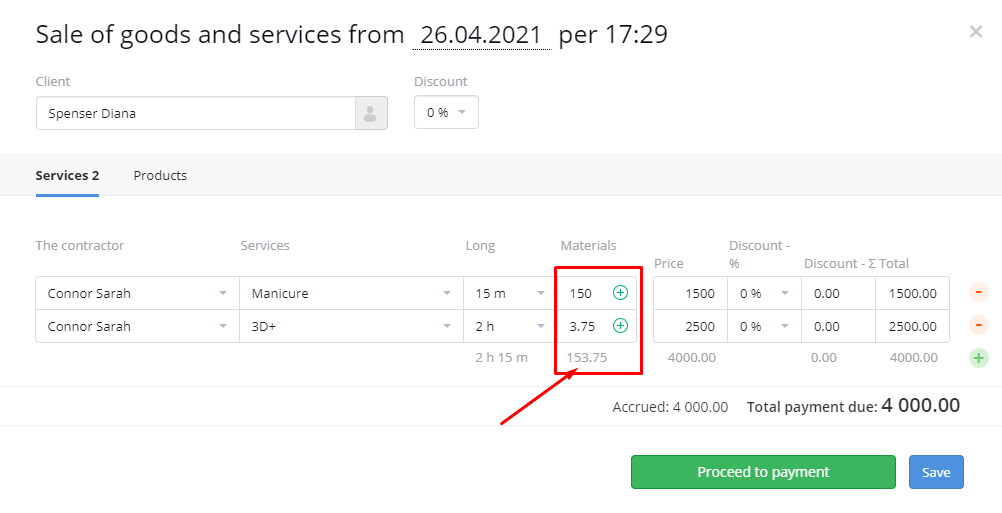 The write-off of goods used in the provision of services, as well as in the sale of goods, is recorded in the section Products - Flow of goods.