Inventory
Last modified:
---
It is necessary to conduct an inventory regularly 1-2 times a month, as well as periodically arrange an unscheduled audit. Without technical tools, this activity always causes a lot of problems for managers.

You can easily take inventory on dikidi.net/business in Products - Flow of goods - Add - Inventory.

The Products functionality will help automate this process, reflecting in numbers which items are missing: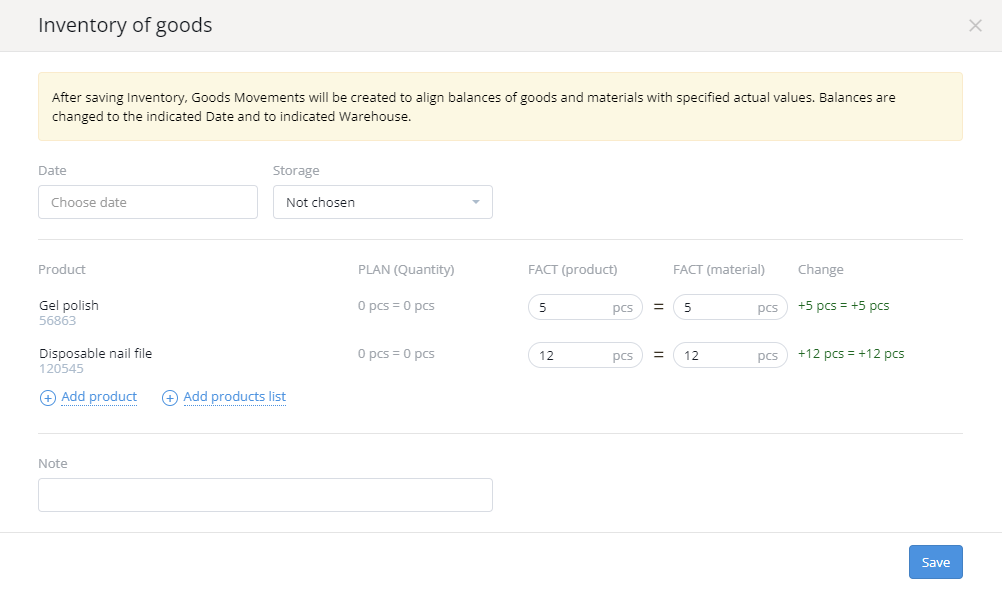 A report on the movement of goods will help you track the entire path of this product/material for the selected period and find a possible reason of the shortfall.


Thus, if the inventory is carried out in time, you can quickly make decisions on its results:

1. If an overrun of products is detected, additionally inform employees about their maximum allowable quantity when providing services.
2. If a shortfall of products is detected, find the overrun cause and eliminate it. If the error could not be found, then apply penalties to employees for this loss.
3. If an excess of products is detected, also carefully look at the operations with them, if there are no errors, then thank your employees for economical spending, it is possible to charge a bonus.

You can connect the Products functionality on the website dikidi.net/business in the Plans section.