How to Promote Your Branded Mobile App?
Last modified:
---
Why do companies need their own branded app?
Is it just for show or does it bring real benefits to the business?
Having your own mobile app is a sign of a company's status and loyalty to its customers. But besides the "wow effect," what else does it offer? How can it help promote your business and increase sales? Is it difficult to implement, and what is the price?
So, what do you need to know about creating your own mobile app?
1. How to make it.
2. How much does it cost.
3. What business tasks can be achieved through the app.
4. How to promote your brand app.
5. Examples of how it looks. At the end, we will provide you with links to examples of our brand applications for beauty salons, private specialists, and other service-based companies.
1. HOW TO CREATE YOUR BRAND APP
Fortunately, contrary to common expectations, you don't have to hire a team of programmers and spend huge amounts of time and money to create your app.
Nowadays, it's much simpler! Creating your own mobile app is not limited to big companies; even small and medium-sized businesses can do it.
DIKIDI Business offers the possibility to create your own brand app with full technical support and assistance from the company.
The app will be designed in your company's corporate style.
To get a consultation, simply message the support chat of your project in the "Messages (Chat)" section.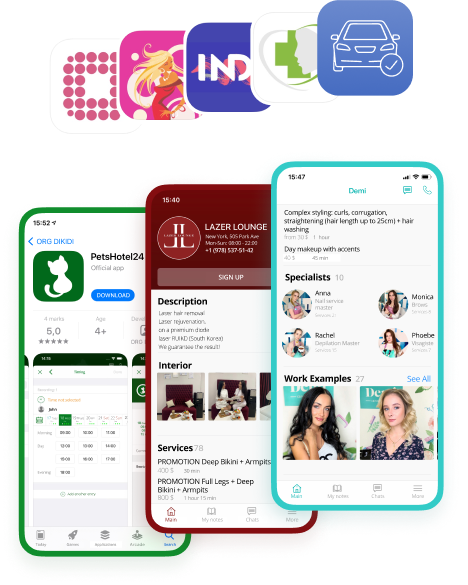 2. HOW MUCH DOES IT COST
The development of the app costs 100 dollars. This is a one-time payment for creating the app based on the existing brand book of the company (logo, corporate identity elements).
The subscription fee for using the app is 20 dollars per month.
The subscription fee includes 24/7 technical support for the app's functionality, updates due to functional changes, and support for new versions of iOS and Android operating systems.
3. BUSINESS TASKS THAT CAN BE SOLVED WITH THE BRAND APP
In your own branded app, besides the primary functionality, mechanics for customer engagement and retention are also embedded.
– Balance of reward points (if you have set up a Loyalty System in your project)
Customers accumulate reward points for using services, track their balance in the app, and later use them for payment at your company. This helps regulate the frequency of customer visits. It's especially convenient if you have set a bonus expiration period and notified customers about it through push notifications.
– Appointment management
Customers can schedule an appointment with you at their convenience, view all upcoming sessions, and make edits to them at any time.
– Push notification
Moving on to the next wonderful business tool: notifications that you can send to your clients in the branded app for free.
These are precisely those "pop-ups" that you see on your phone screen from various apps, including social media. You can use them to notify about promotions, events, remind about available balance that needs to be spent, and more.
Additionally, there are setting filters that allow sending notifications to specific groups of clients. It's so easy to set up – once you understand it, you can regularly stimulate customers to visit using such messages.
4. HOW TO PROMOTE YOUR BRAND APP
So, you've made the decision and created your own app. What's next?
Next, we "invite" your beloved customers to this very app. They will surely appreciate and love it! Let's develop a plan to promote your brand app.
Namely:
✅ Social Media Promotion: Instagram, Facebook – tell your customers about your app and the benefits they will regularly receive by using it. Use engaging game formats and real stories featuring your loyal customers.
✅ Printed materials still work effectively: Brochures and table tents in the customer area with a description of the benefits of usage and installation instructions (you can include a QR code directly leading to the app download page). With proper presentation, they will catch attention. And if you additionally encourage exploring the provided information, the effectiveness of this channel will significantly increase.
✅ Call-to-action on your website.
Include a prominent call-to-action button for downloading the app on your website. You can also add a 'Book Online' button through the website or brand app.
It's important to succinctly highlight the benefits of using the app to the users, especially if referring to the mobile version. It's more convenient for customers to use the app rather than constantly accessing the company's website through a mobile browser.
✅ Inform your clients about your branded app.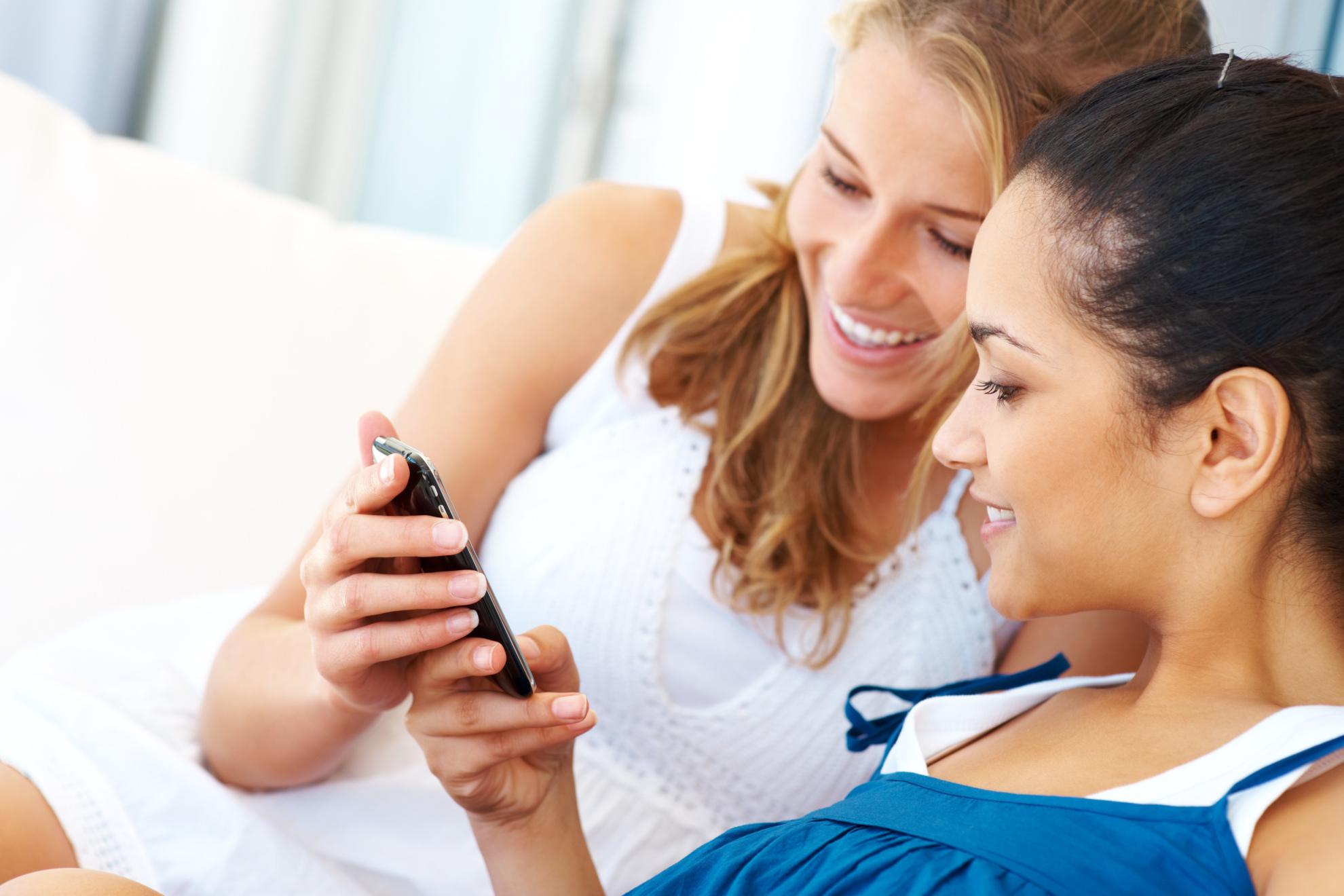 ✅ One of the most effective methods is a recommendation from a real person standing in front of you.
Let the Administrator or Specialist of the company who interacts with clinets talk about your branded app (for example, during a payment transaction or when scheduling the next appointment).
The main influx of app downloads for the company naturally occurs after the implementation of the rule to recommend the app to every client. The flow of clients is consistently refreshed: with a base of loyal existing clients, new ones come regularly.
Results in Numbers:
Companies that have started using their own DIKIDI Business-based app have noticed an increase in self-bookings by clients. 23-30% of all bookings are now being made through the app, with the rest through the website and phone.
The secret to the popularity of a brand app:
Why have some companies, after launching their own app, not achieved the expected marketing impact?
Because, in an app, the most crucial aspect is its usefulness to the customer. Only in this case will the customer download it and not delete it when their phone's memory gets full.
That's why DIKIDI Business offers business users an app that not only allows clients to familiarize themselves with the company and book appointments but also regularly engages with the client, motivating them to use it:
Manage their appointments (Create, Reschedule, Cancel);
Check their reward points and expiration date;
Access promotions and special offers;
Receive updates on important company events, job openings, model auditions, open house days, etc.
Therefore, it can be confidently said that a brand app is an effective marketing tool that helps expand the customer base and increase loyalty among existing clients.