The Book Online Button on Yandex Maps
Last modified:
---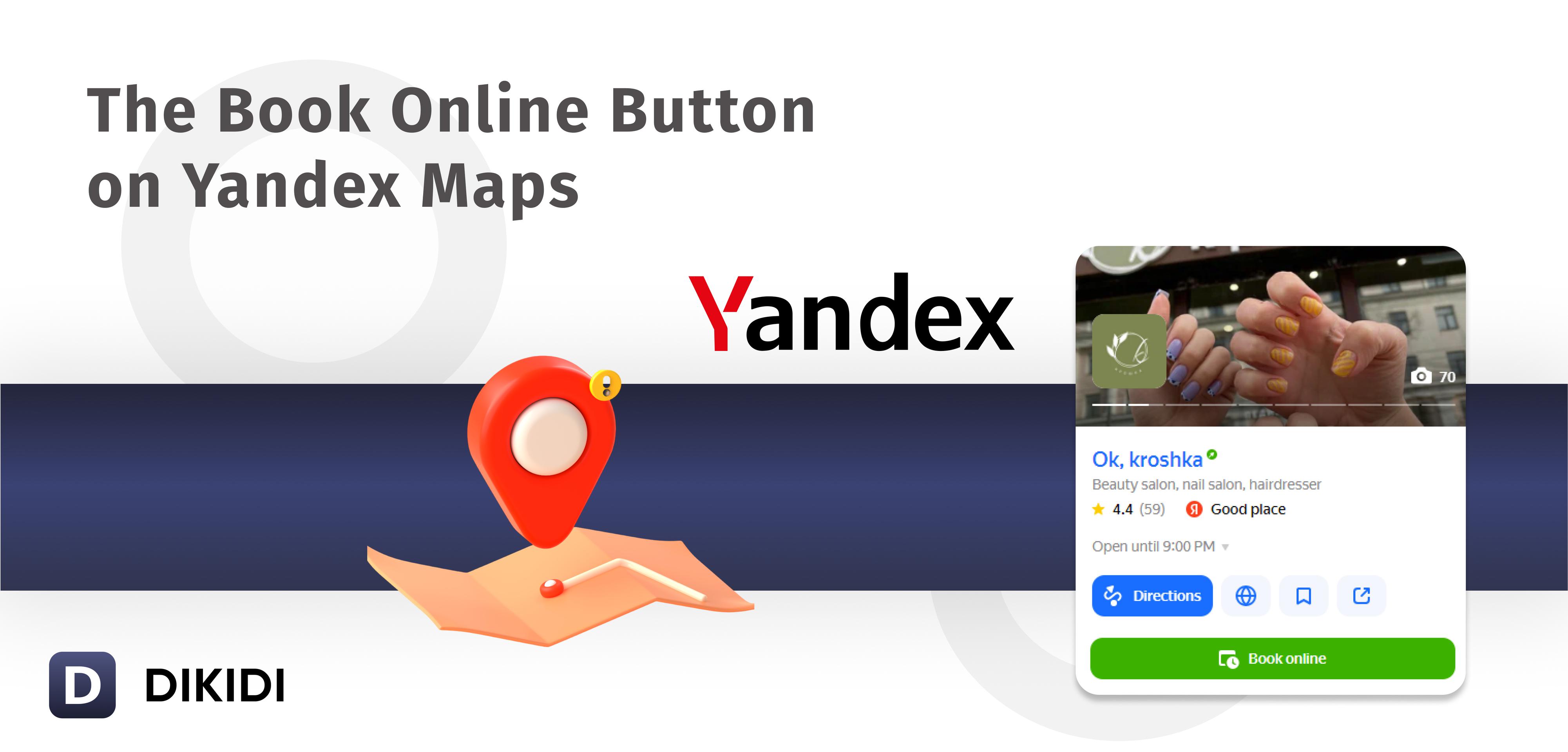 Yandex.Maps is the largest cartographic resource in the CIS. On Yandex.Maps, you can find the desired organization, choose a service, and book an appointment online.
The popularity of this resource is beyond doubt. Listing your company on Yandex.Maps attracts new customers and enhances your company's status.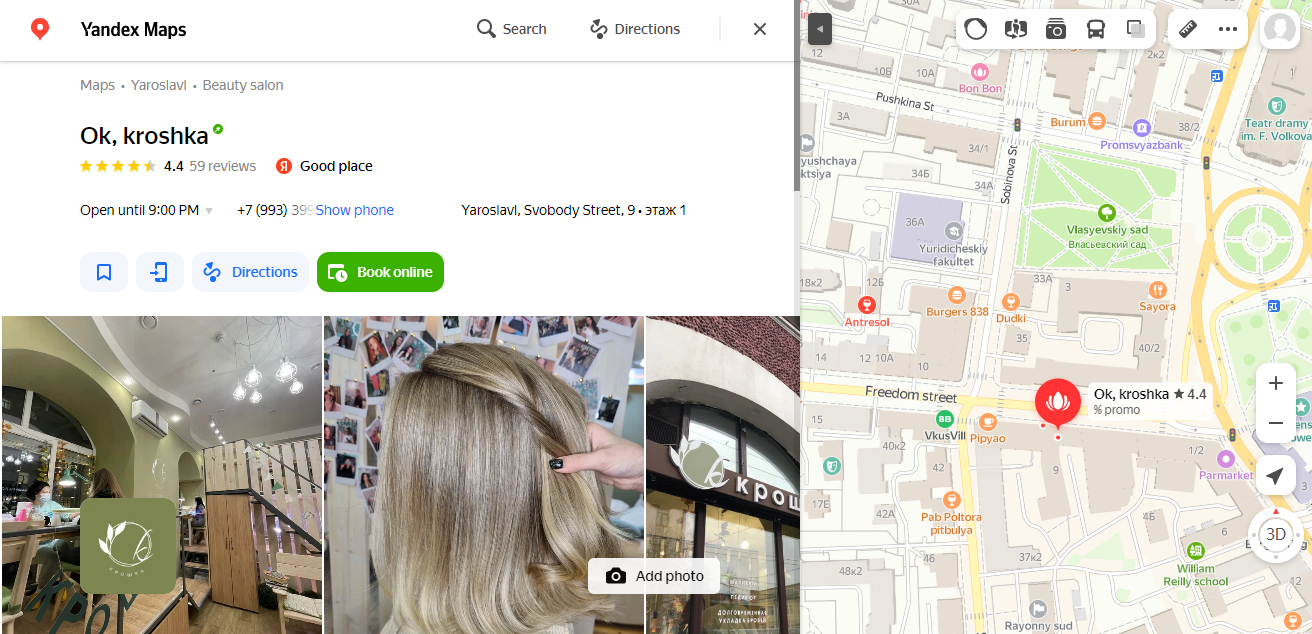 How to enable?
There are only two requirements:
In DIKIDI, you should have Online Booking enabled (status Active);
you should have a profile on Yandex.Maps.
That's it!
The "Book Online" button from the DIKIDI platform will automatically appear on the company's page on Yandex.Maps without any additional settings.
If you haven't listed your company on Yandex yet, make sure to do it. And enable free online booking in DIKIDI - in the "Online Booking" section.
The button on Yandex.Maps will appear within 3 days after enabling the Online Booking feature (information is updated periodically on Yandex).