Setting up staff schedule
Last modified:
---
A work schedule is a plan for the staff working hours in which they will receive clients. It's very important to draw it up correctly, because according to it, a Schedule will be drawn up, and Online Booking will also be carried out.
Working hours of specialists change quite often in the course of work, so it is important to adjust the Schedule in the service immediately!
The staff's working time is configured in the Schedule section of your project. Select the days in the work schedule table when the corresponding staff will receive clients.
In the WEB version on the dikidi.net/business website, in the section select the days when the staff works. Set the time and click "Apply Changes".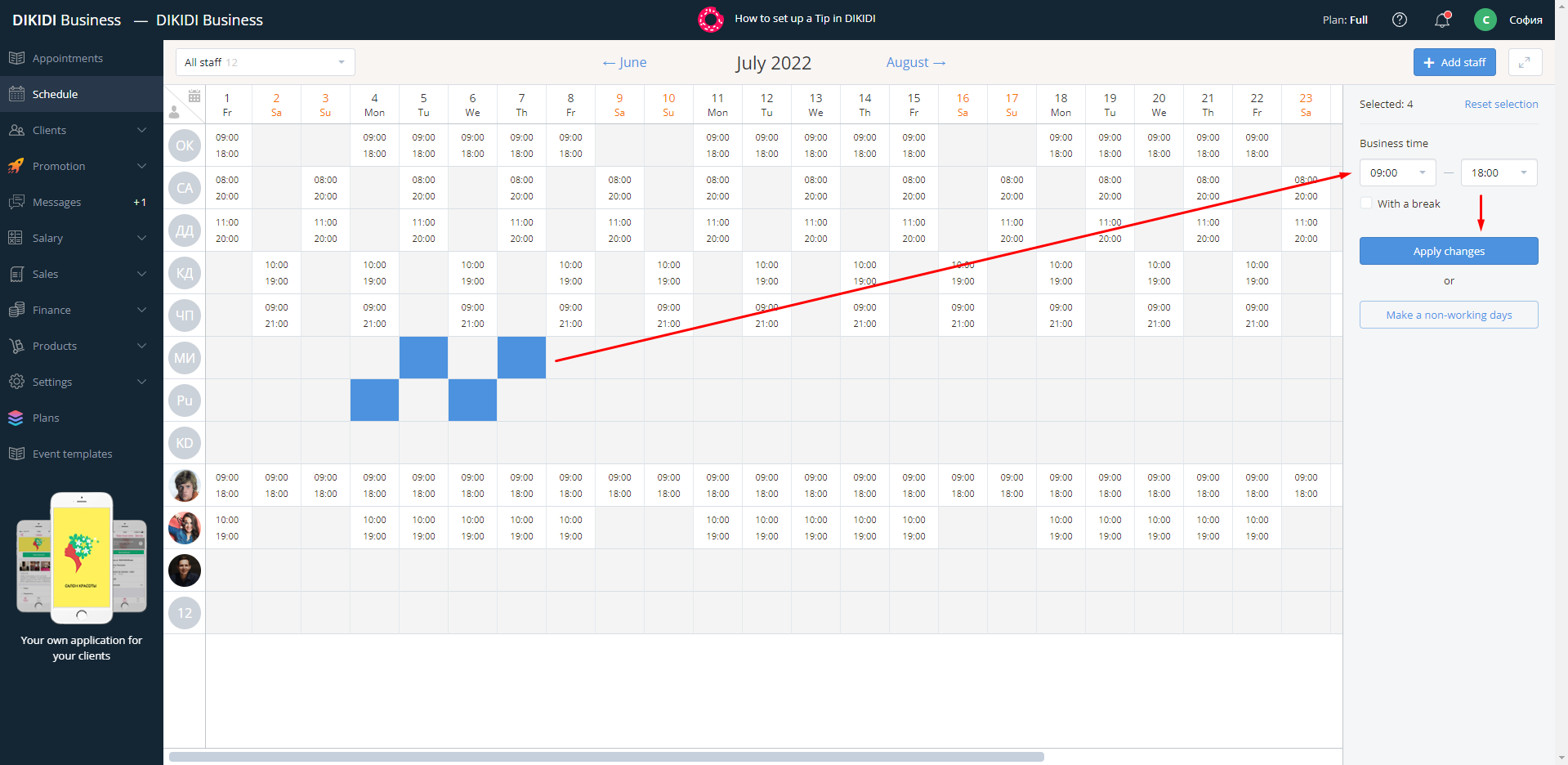 In the DIKIDI Business app after selecting staff working days, click on "Edit" and set the staff working hours on the selected days.