Accounting Modules
Last modified:
---
Accounting Modules. What is it?  What are the benefits?
Accounting Modules are advanced feature set for financial and management accounting. These Modules are possible to buy in addition to basis tariff or in consisting of Tariff plans. You can connect only necessary functions.
Let's consider all of them:
Sales

and Analytics
This function simplifies keeping sales of goods and services' actual record. With this function you can evaluate and analyze the results of your salon.
 Based on this function's data you can: 
evaluate

dynamics of sales growth;

see part of profit, brought by each of the staffs; 

reveal the most profitable goods and services;

analyze the sales volume of each Staff. 
It helps to identify the right path to development.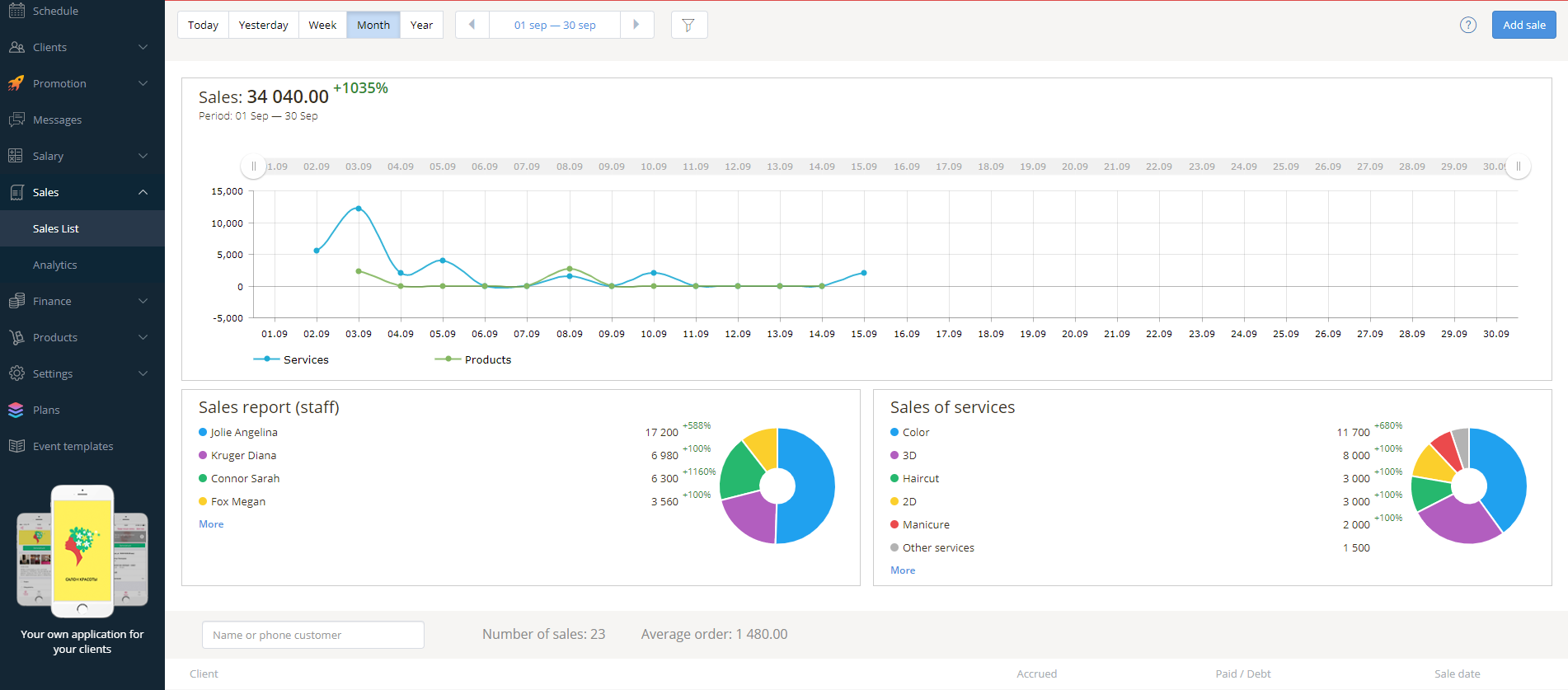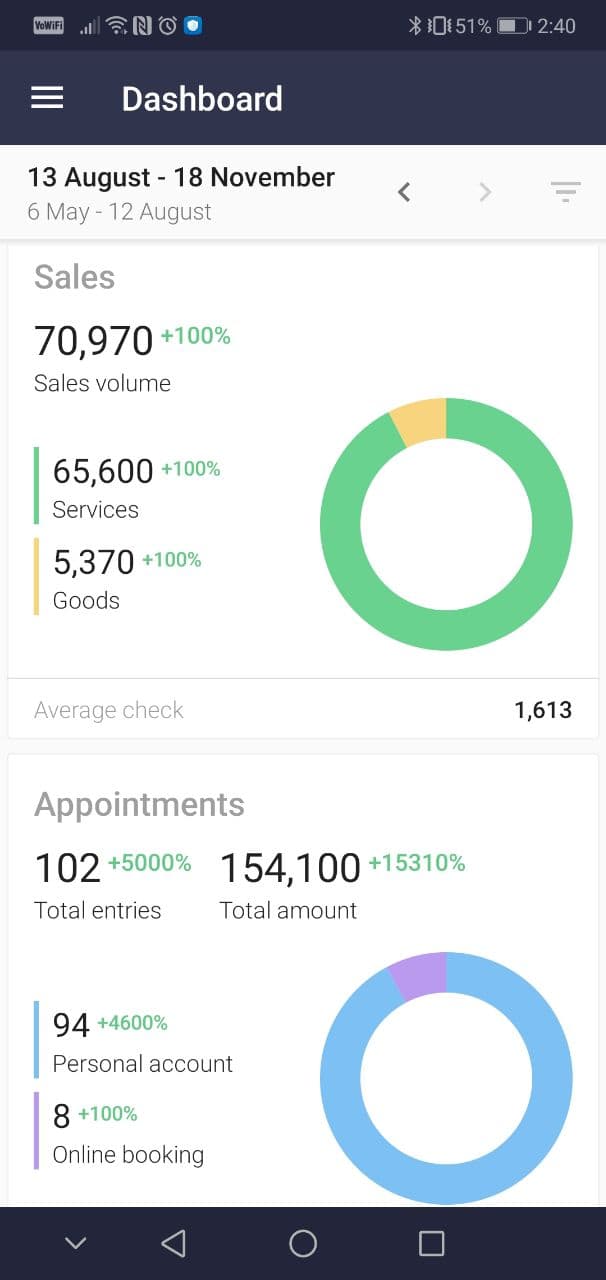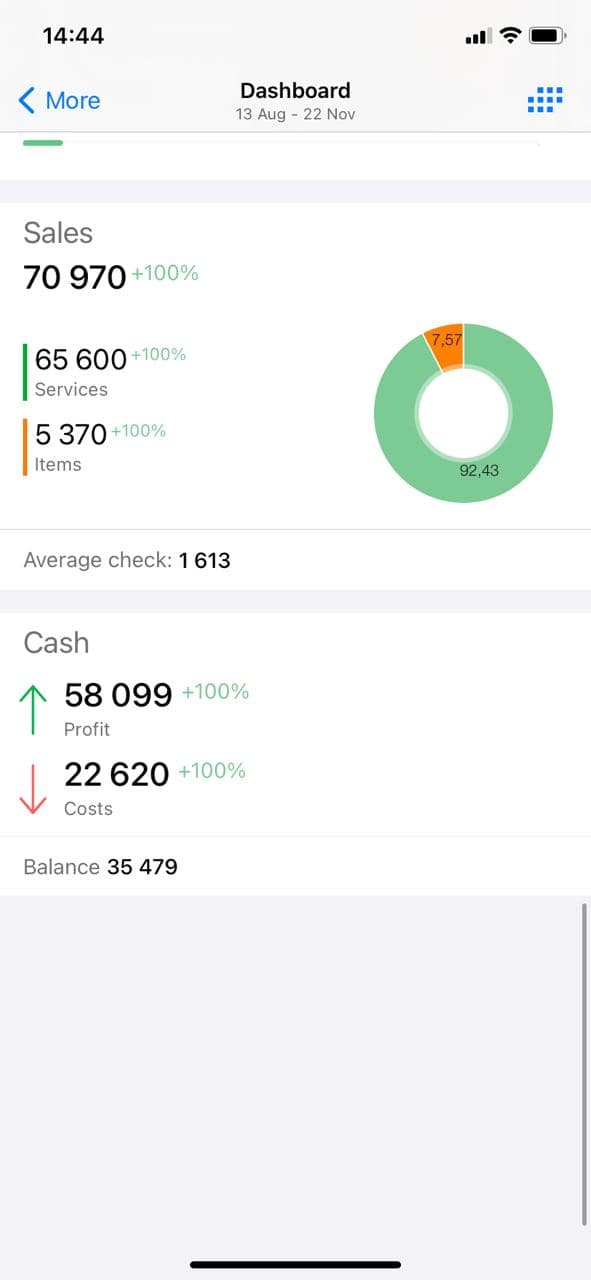 Products
This function helps to monitor all operations with goods in one program.
control of products and materials in warehouse

;
select

products and materials in case of Sale or executed Service

;

control supplies, sells and expenses of products; 

Inventory. 

Automatic product's monitoring simplifies reckoning and keeps order in the warehouse. 
Salary
You can set up, calculate and accrue salary individually for each Staff. Modul helps to set up salary schemes for each Staff and any position in the company. You can set up a type of salary: Hourly or fixed payment for one working day and a different type of percentage of sales: your own or company.

This Modul helps to save time and improve calculation accuracy.
Finance
Here view all finance working on your project. Function helps:
see your

Receipts

,

Costs

and operations for the period;

keep separate accounting of the cashflow;

control

Receipts 

and 

Costs

;

funds transfer between the cash desk and the account;

divide cashflow on cash and cashless;

control balance;

allocate r

eceipts

and costs to different sections;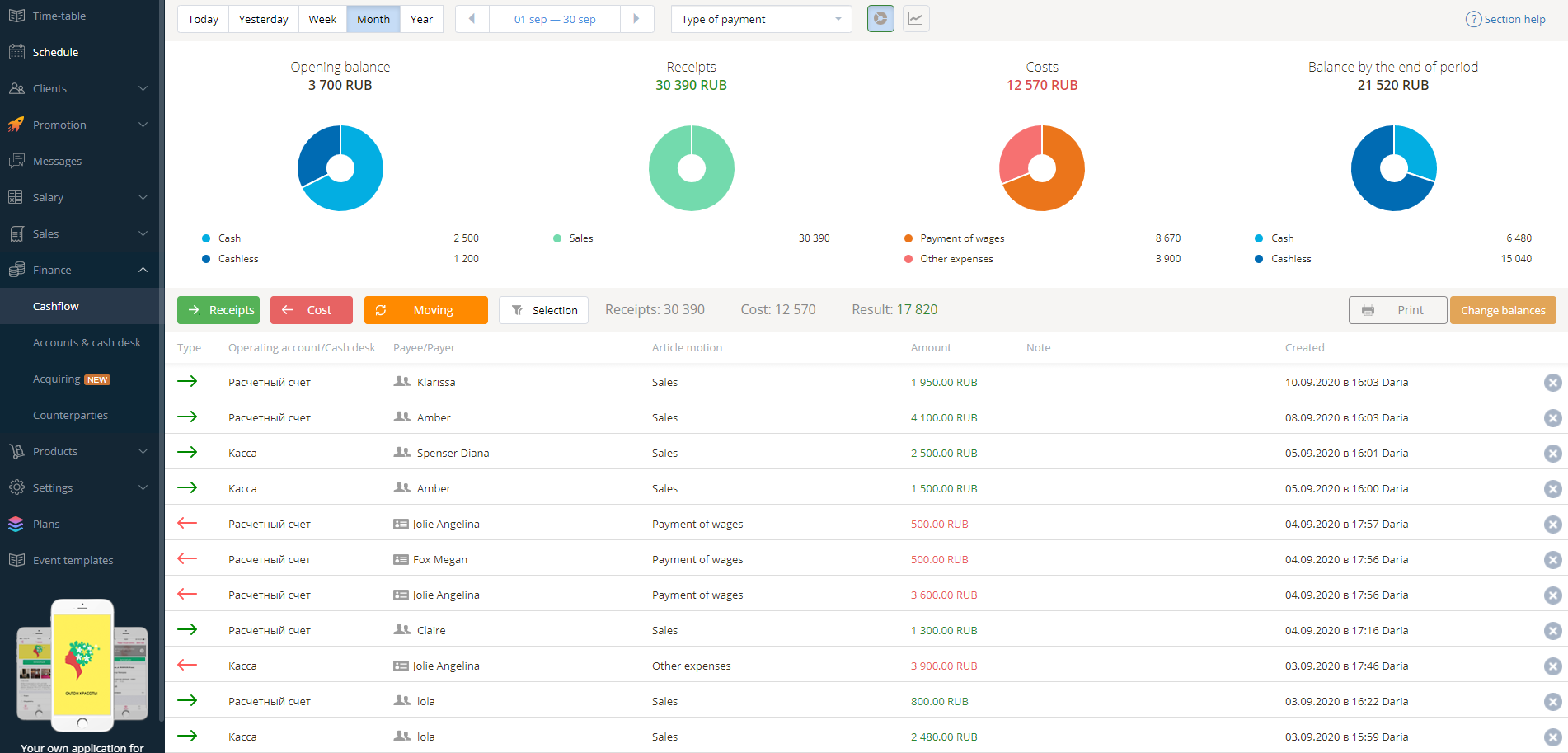 Modul helps to analyze cashflow and provides a way for better resource allocation and balance control. 
Bonuses
Great way to inspire clients with points for future visits. 
Bonus Program can be single-level or multi-level. In multileveled Program Bonus will be assigned in case the specified result has been reached by the client. You can set up any duration and conditions for your Bonus Program.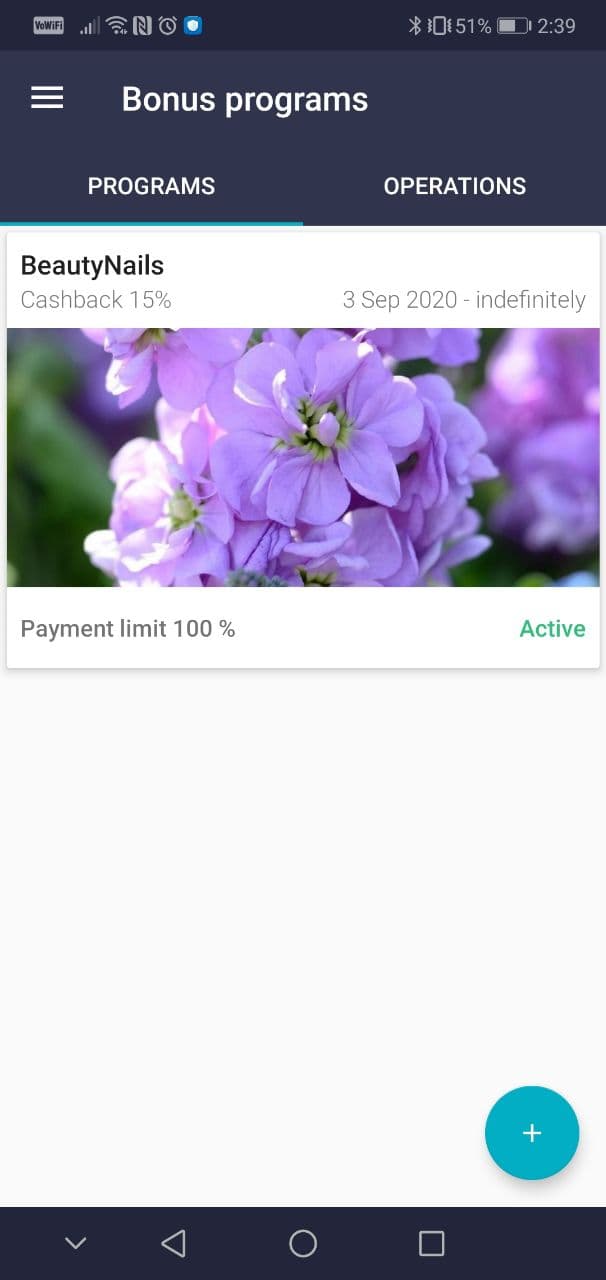 Care about clients and nice bonuses for visits always give positive ratings.  
Connection
To choose and connect tariff with necessary functions open the "Plans" section on website beauty.dikidi.net/business.
Prices - Prices of tariffs and modules